If you liked The Purge movies, The Hunger Games, or similar social thriller, you will like The Hunt also. Actually, the produces of The Purge (Jason Blum) and co-creator of the TV series The Leftovers (Damon Lindelof) are bringing this movie to us in late September this year.
The existence of dark internet is no more a secret and a bunch of elite gathers and organizes a human hunt for sport. Twelve strangers wake up in an unknown place and the don't know where they are and how they got there. Also, they don't know that they are chosen to be a pray for The Hunt…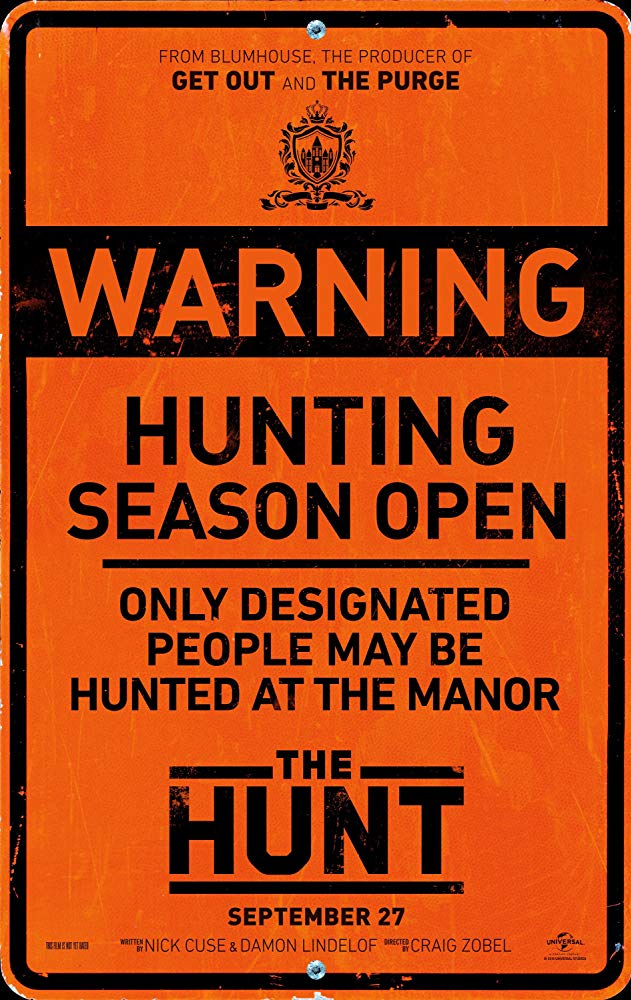 image by imdb.com
The movie is directed by Craig Zobel, well-known for movies like Compliance (2012), Z for Zachariah (2015) or TV series The Leftovers (2014-2017). Actually, the writers of the movie Nick Cuse and Primetime Emmy winner Damon Lindelof were working together on TV series The Leftovers.
The main roles are played by Betty Gilpin (GLOW (2017-2019), Isn't It Romantic (2019), True Story (2015)), Emma Roberts (We're the Millers (2013), Aquamarine (2006), The Art of Getting By (2011)), double Academy Award winner Hilary Swank (Boys Don't Cry (1999), P.S. I Love You (2007), Million Dollar Baby (2004)), Ethan Suplee (American History X (1998), Remember the Titans (2000), John Q (2002)) and others.
Take a look at the official trailer for The Hunt movie:
The movie The Hunt comes to the cinema in late September 2019.
You can find more details about the movie at https://www.imdb.com/title/tt8244784