When you think of going on holiday to Las Vegas, the casino strip will no doubt pop into your head. This city actually offers a whole lot more than casino gaming, which of course thanks to casino giants such as Mr Green or Slot Shack, you can enjoy from the comfort of your home anyway! Stepping away from the strip can give you a great experience. Here are our suggestions:
Stay in Different Themed Hotels
In the bizarre homage that Las Vegas offers to other cities, you'll see hotels themed on every type of design. Some of the Parisian and Venetian themed hotels are truly spellbinding, so if you're staying for a few nights sample more than one! Head over to The Venetian on St Mark's Square to experience their magical gondola rides around their man made canals.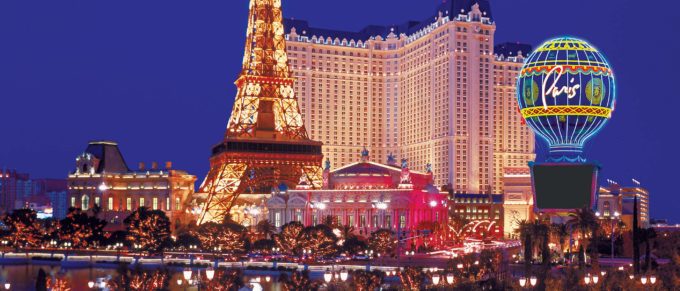 Visit the Museums
You may not think of Las Vegas as an educational experience but there's no reason that it can't be! There are lots of really quirky museums in the city, like the Mob Museum and Atomic Testing Museum. The Pinball Museum should definitely be on your list, as it features more than 150 vintage pinball machines that you can play on.

Experience the Stratosphere
If you're looking for a thrill then head to the Stratosphere, the tallest building in Vegas. When you get up to the top floor you won't find postcards or a viewing station, you'll find rides. These will whirl you around, drop you and generally scare you to death at a crazy altitude. There's a hotel just underneath the tower and if you're feeling really brave you can even jump off it.

Go on a Bar Crawl
There are so many crazy themed bars in Vegas, you can get anything from a $200 cocktail to having a drink while watching a mermaid show. The Mermaid Bar and Lounge is where you'll find the latter, as they have a team of crack swimmers in full regalia ready to put on a show. If you fancy something more upmarket then you can sample some of the wine tasting bars in the area too.

Experience First Friday
If you venture into the downtown area of the city then you'll find a community of local artisans. On the first Friday of every month they come together to put on a small festival. This is the perfect place to snap up gifts for those back home and check out the local art scene too.
As you can see, Vegas has so much more than most people ever experience. So take a step away from the strip and find out what this eclectic city could bring you.