The movie Seberg is another great one that is coming from Amazon Studios with Kirsten Stewart in the main role. The movie is based on a true story about iconic American actress Jean Seberg, who lived half her life in France, but become famous by her performance in Jean-Luc Godards's movie Breathless and her fight for civil rights.
The story follows Jean Seberg's part of life in the 1960s when a young FBI agent is assigned to investigate her because of her involvement in a civil rights movement in Los Angeles. Also, one of the reasons for the investigation was her political and personal involvement with activist Hakim Jamal…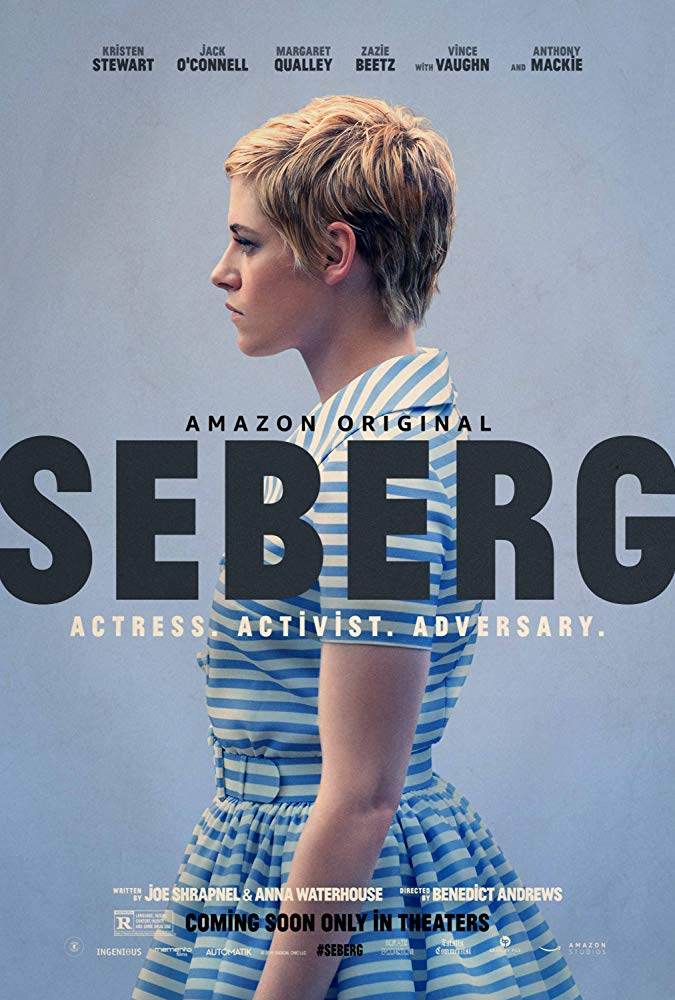 image by imdb.com
The director of the movie is Benedict Andrews known for the movie as Una (2016) and theatrical productions as A Streetcar Named Desire (2014) or Cat on a Hot Tin Roof (2018). The writers of the movie are duo Joe Shrapnel and Anna Waterhouse (Race (2016), Frankie & Alice (2010)).
In the main roles are Kristen Stewart (The Twilight Saga movies, Snow White and the Huntsman (2012), Charlie's Angels (2019)), Anthony Mackie (The Hurt Locker (2008), Captain America: Civil War (2016), The Adjustment Bureau (2011)), Primetime Emmy nominee Zazie Beetz (TV Series Atlanta (2016-2018), Applesauce (2015), Deadpool 2 (2018)), Vince Vaughn (The Break-Up (2006), Wedding Crashers (2005), Couples Retreat (2009)), Primetime Emmy nominee Margaret Qualley (Once Upon a Time… in Hollywood (2019), Novitiate (2017)), Jack O'Connell (Unbroken (2014), '71 (2014), Starred Up (2013)) and others.
Take a look at the official trailer for the movie Seberg:
The movie Seberg will come to theaters on December 13.
Movie URL: https://www.themoviedb.org/movie/510298-against-all-enemies
Critic: AA