If you have watched recent interviews with Harrison Ford you have probably noticed his "poker face" firing sneaky jokes and playing the "lone wolf" role… Well, in the movie The Call of the Wild, he has to play a similar role, so I found it like a perfect fit for his personality… The official trailer looks great and it's a pity that it is not scheduled for Christmas time as I think it is a perfect adventure family movie for watch on a cold winter day…
The story of the movie is situated back in the 1980s during the Gold Rush, in the wilds of Alaska and follows Buck, a sled dog who has arrived there from the California. As his life is changed upside-down, he starts "working" as a mail delivery dog and soon becomes a leader of the sled team. But, that is not an end, that is the beginning of one new big adventure of his life…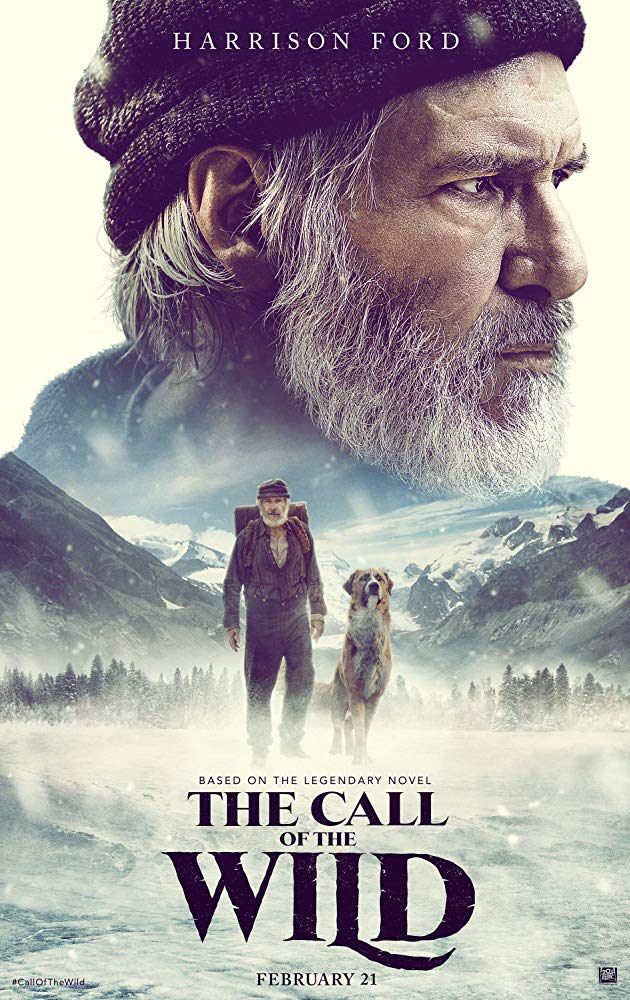 image by imdb.com
The director of the movie is Academy Award nominee Chris Sanders, a well-known writer and director of famous animation movies like Lilo & Stitch (2002), How to Train Your Dragon (2010) or The Croods (2013). The writer of the movie is Oscar nominee Michael Green (Logan (2017), Blade Runner 2049 (2017)), by the novel of Egerton Ryerson Young and characters by Jack London.
In the main roles are Academy Award nominee Harrison Ford (The Fugitive (1993), Raiders of the Lost Ark (1981), Witness (1985)), Karen Gillan (TV Series Selfie (2014), Guardians of the Galaxy (2014), Not Another Happy Ending (2013)), Dan Stevens (TV Series Downton Abbey (2010-2012), The Guest (2014), Beauty and the Beast (2017)), Colin Woodell (Searching (2018), Unsane (2018), Unfriended: Dark Web (2018)), Omar Sy (The Intouchables (2011), Jurassic World (2015), X-Men: Days of Future Past (2014)), Golden Globe nominee Bradley Whitford (TV Series The West Wing (1999-2006), Get Out (2017), Saving Mr. Banks (2013)) and others.
Take a look at the official trailer for the movie The Call of the Wild:
The movie The Call of the Wild comes in theaters on February 21.
Movie URL: https://www.themoviedb.org/movie/481848-call-of-the-wild
Critic: AAA