I have already written about this movie a month ago when the teaser trailer came out. Well, we have now the first full trailer in front of us and it looks awesome! I had to do another post for this great coming movie with an extraordinary cast that every director would like to have on the set.
The story follows the women who worked on Fox News Channel during the years when Roger Ailes was also there creating a sexual harassment scandal… The women stand up together against it and fight for their rights and finally brought down the man who created the network…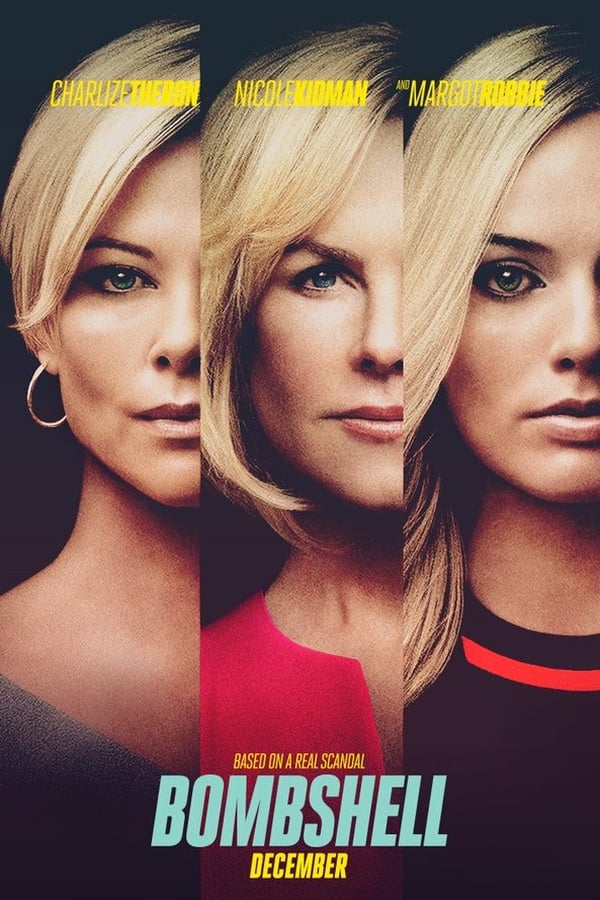 image by themoviedb.org
In Bombshell, we will see 3 Academy Awards Winners Nicole Kidman, Allison Janney, and Charlize Theron. Beside them, we also have 2 Oscar nominees gorgeous Margot Robbie and the legend, John Lithgow. It is interesting that Nicole Kidman didn't want to take the role in this movie and Meryl Streep convinced her to change her mind. Thanks, Meryl!
Firstly, the project came into Charlize Theron's production company, with an idea that she will produce and maybe star in the movie. When she had decided to take a role, she immediately got an idea to pick Kidman and Robbie for the other two main roles.
The movie is based on a true story, but everyone knows that there is always at least a small amount of fiction… In this movie, only the character that plays Margot Robbie isn't based on a real person. Probably it was brought to the movie to make the story more fluent…
Take a look at the official trailer for the movie Bombshell:
The movie Bombshell will come to the theaters on December 20.
Movie URL: https://www.themoviedb.org/movie/525661-bombshell
Critic: AAA