There was no big noise around the movie Honey Boy before the premiere and it's already, at this moment, in the theaters around the world. But, on the other side, the movie has received a bunch of prestigious rewards on International festivals like Sundance, Hollywood or the London Film Festival. Great job done by Alma Har'el (director) and Shia LaBeouf (screenplay and main role) has brought very nice ratings for the movie!
The story follows a young actor and his difficult childhood, growing up with an ambitious father, who was doing his best to help son to accomplish his dreams but in his own way. Sometimes, that wasn't an appropriate way in the eyes of a young boy, and it left strong emotions deep inside him. As an adult person, the actor is getting into similar bad conditions with alcohol going into rehab and recovery…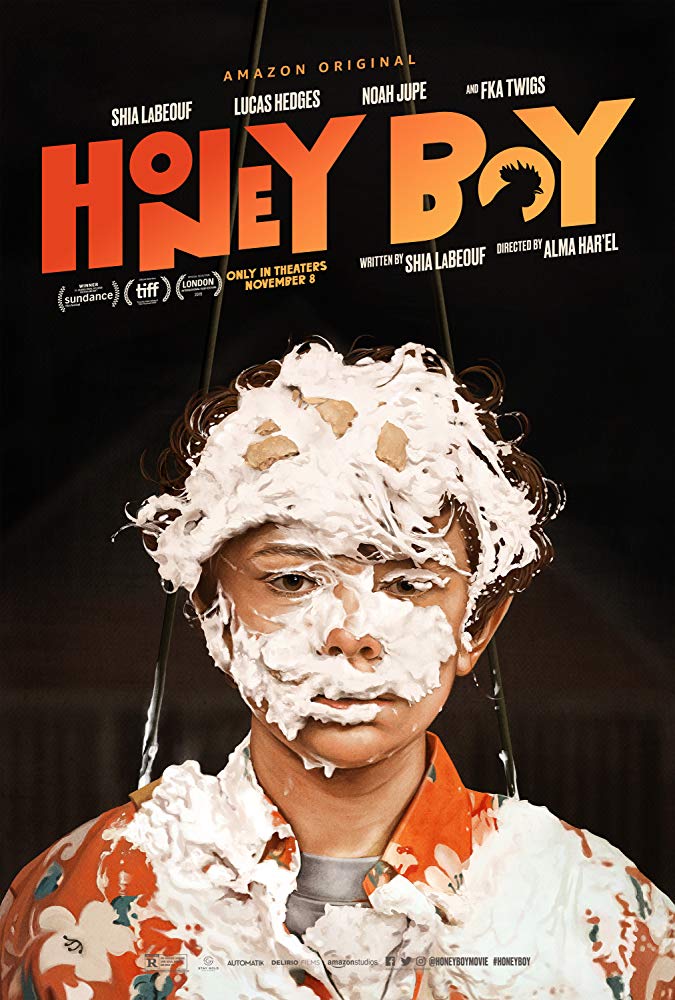 image by imdb.com
The director of the movie is Alma Har'el, known for documentary movies like Bombay Beach (2011) and LoveTrue (2016) and this movie is her first full-length film. The screenplay is written by Shia LaBeouf and it is also his first full-length movie screenplay. He has done some short screenplays for videos like Maniac (2011) or Marilyn Manson: Born Villain (2011).
In the main roles are Shia LaBeouf (Transformers (2007), The Peanut Butter Falcon (2019), Fury (2014)), Academy Award nominee Lucas Hedges (Manchester by the Sea (2016), Lady Bird (2017), Three Billboards Outside Ebbing, Missouri (2017)), Noah Jupe (A Quiet Place (2018), Wonder (2017), The Titan (2018)), Byron Bowers (The 4th (2016), Hollywood Pop Up Comedy Club (2018)), Golden Globe nominee Laura San Giacomo (Sex, Lies, and Videotape (1989), Pretty Woman (1990), Quigley Down Under (1990)) and others.
Take a look at the official trailer for the movie Honey Boy:
The movie Honey Boy is already in theaters around the globe.
Movie URL: https://www.themoviedb.org/movie/512263-honey-boy
Critic: AAA