Vertical Entertainment is one of the newer film distribution companies, it is just 7 years old, but this year they have some interesting movies and famous actors under their roof. Films like Spider in the Web with Ben Kingsley, or The Professor and the Madman with Mel Gibson and Sean Penn, but also some other movies like She's Missing, with not so famous actors. It is okay to try different genres and actors, but the newest movie didn't turn out as they expected. It is already in the theaters, but the overall ratings are lower than expected (on IMDB it is 4.2/10).
The story of the movie follows the girl Heidi, who is trying to find her missing best friend. Last time she saw her at a rodeo, and since then she is missing. Heidi decides to go across the desert in a seek for her friend, but she encounters with a lot of violence on the road…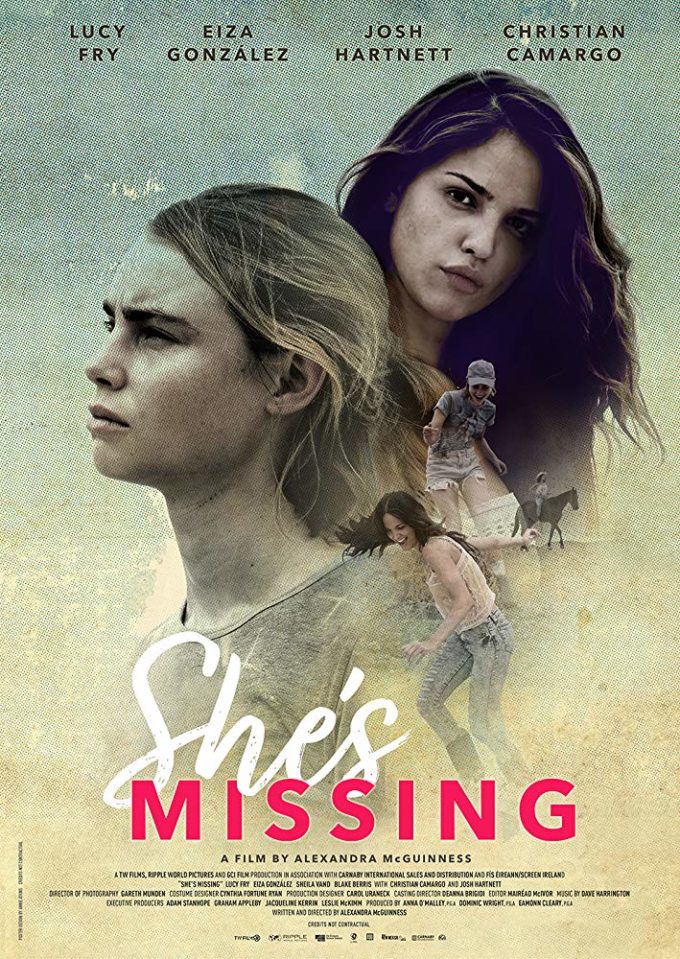 image by imdb.com
The director and the writer of the movie is Alexandra McGuinness, known by te movie Lotus Eaters (2011) and the TV series Riders from 2016.
In the main roles are Lucy Fry (Bright (2017), Mr. Church (2016), The Preppie Connection (2015)), Eiza González (Baby Driver (2017), Alita: Battle Angel (2019), Fast & Furious Presents: Hobbs & Shaw (2019)), Christian Camargo (The Hurt Locker (2008), The Twilight Saga: Breaking Dawn – Part 2 (2012), Europa Report (2013)), Josh Hartnett (Lucky Number Slevin (2006), 30 Days of Night (2007), The Black Dahlia (2006)), Blake Berris (Before You Know It (2019), Never Grow Old (2019)) and others.
Take a look at the official trailer for the movie She's Missing:
The movie She's Missing is already in theaters around the globe.
Movie URL: https://www.themoviedb.org/movie/466281-highway
Critic: A