I hope that the movie The Way Back will be good as the trailer is! It looks like a sports story, but it's a lot more about the ordinary man fighting with himself and bad decisions from the past. As always, Ben Affleck has done his job magnificently, bring this story very close to everybody and make us wonder about our decisions and future steps in our lives.
The story follows Jack Cummingham, a former basketball star, who has lost his wife and struggling with alcoholism… Suddenly, the place of the local high school basketball team coach gets empty and he receives an offer to fill it. As usual, the team sucks, but slowly, under his management, they are getting better and better… As the team starts with winnings, he gets more motivated to get himself together and continue with a normal life, but it's not easy like that…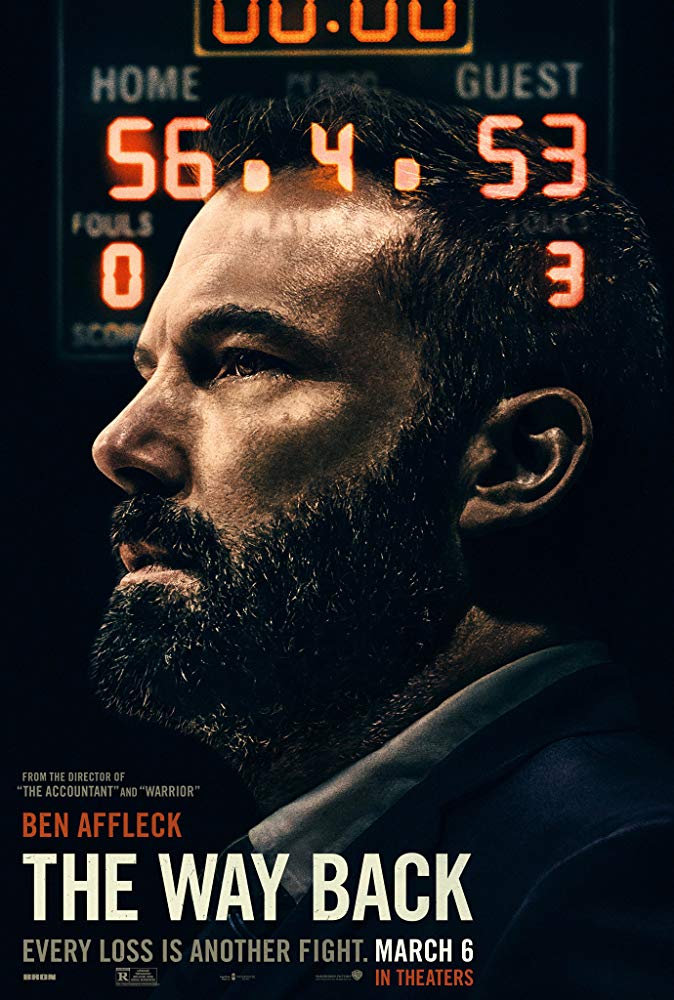 image by imdb.com
The director of the movie is Gavin O'Connor, a well-known by the movie The Accountant (2016), but also popular movies like Pride and Glory (2008) and Warrior from 2011, with Tom Hardy and Joel Edgerton in the main roles. The screenplay was writen by Brad Ingelsby (Run All Night (2015), Out of the Furnace (2013), The Dynamiter (2011)) by the story of Gavin O'Connor.
In the main roles are two-times Academy Award winner Ben Affleck (Argo (2012), Gone Girl (2014), The Town (2010)), Janina Gavankar (Blindspotting (2018), Star Wars: Battlefront II (2017), TV Series True Blood (2011-2013)), Al Madrigal (Night School (2018), TV Series About a Boy (2014-2015), I'm Dying Up Here (2017-2018)), Hayes MacArthur (She's Out of My League (2010), Super Troopers 2 (2018), Life as We Know It (2010)), Rachael Carpani (TV Series Against the Wall (2011), If There Be Thorns (2015), Seeds of Yesterday (2015)) and others.
Take a look at the official trailer for the movie The Way Back:
The movie The Way Back will come to theaters on March 6, 2020.
Movie URL: https://www.themoviedb.org/movie/529485-the-way-back
Critic: AAA