It is always nice to see different distribution companies coming with successful and good movies out there. Saban Films have a nice couple of movies out there for the end of this year as Jay and Silent Bob Reboot, Night Hunter and now really great horror/thriller named I See You with Oscar winner Helen Hunt in the main role! The trailer looks awesome and commentaries in it are even more intriguing.
A small isolated town, near the seaside, and ideal place for a strange occurrence that takes place thereafter the disappearance of a young boy. A local detective is involved in a search investigation, but the strange things happen to his family also…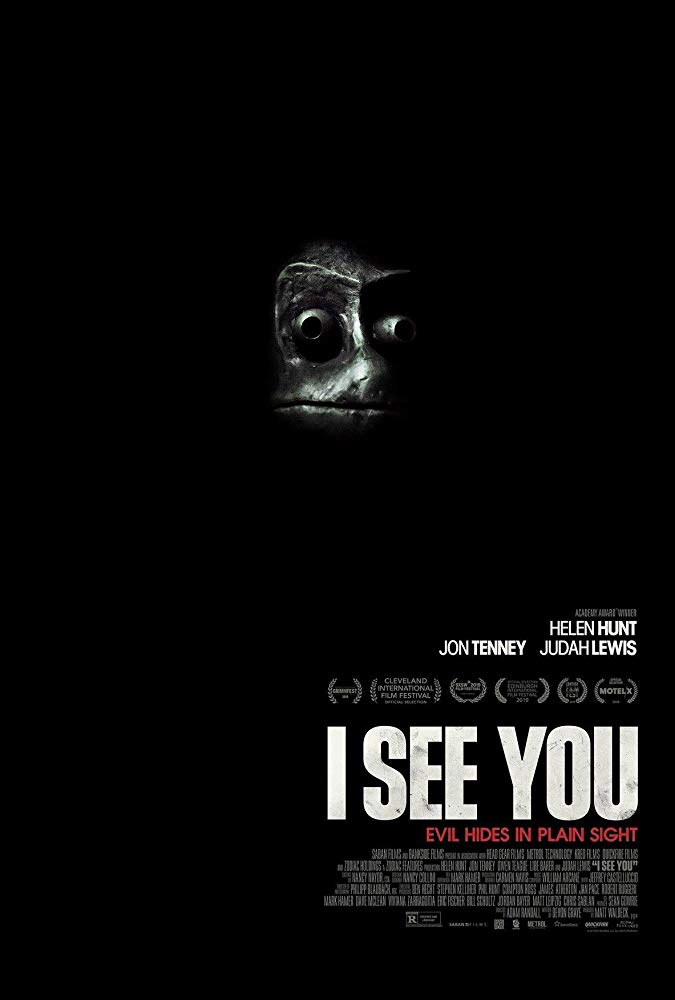 image by imdb.com
The director of the movie is Adam Randall known by movies like iBoy (2017) and Level Up (2016). This is his third full movie, after doing short movies. The movie is written by Devon Graye, a known actor from the TV Series like American Horror Story (2012), Dexter (2006-2007) and the movie 13 Sins (2014). This is his first screenplay ever.
In the main roles are Academy Award-winner Helen Hunt (As Good as It Gets (1997), Twister (1996), Cast Away (2000)), Judah Lewis (TV Series Game of Silence (2016), Demolition (2015), The Babysitter (2017)), Jon Tenney (Tombstone (1993), Legion (2010), Beverly Hills Cop III (1994)), Owen Teague (It (2017), TV Series Bloodline (2015-2017), Black Mirror (2017)), Libe Barer (TV Series Sneaky Pete (2015-2019), Colony (2016)), Gregory Alan Williams (Remember the Titans (2000), Brightburn (2019), Falling in Love Again (2018)) and others.
Take a look at the official trailer for the movie I See You:
The movie I See You will come to the theaters on December 6.
Movie URL: https://www.imdb.com/title/tt6079516/
Critic: AAA