In a lack of latest quality trailers, I have searched deeper into new stuff and found this interesting TV movie that you can watch on iTunes. The Rock and Roll Christmas is a film, distributed by MarVista Entertainment, a small company specialized in TV movies. Personally, I'm not a big fan of light comedies wrapped into Christmas theme, but it can be an easy watch for Christmas evening, after dinner with your family. After all, the movie is about family relationships.
The story follows mother and daughter singing duo that was going through a difficult relationship. They were successful in the past, but they split up. After a decade, their manager made a plan to try to reunite them without their approval. After releasing their Christmas single it went viral and had a huge success. Now, they need a lot of Christmas magic to leave the past behind and build better family relations.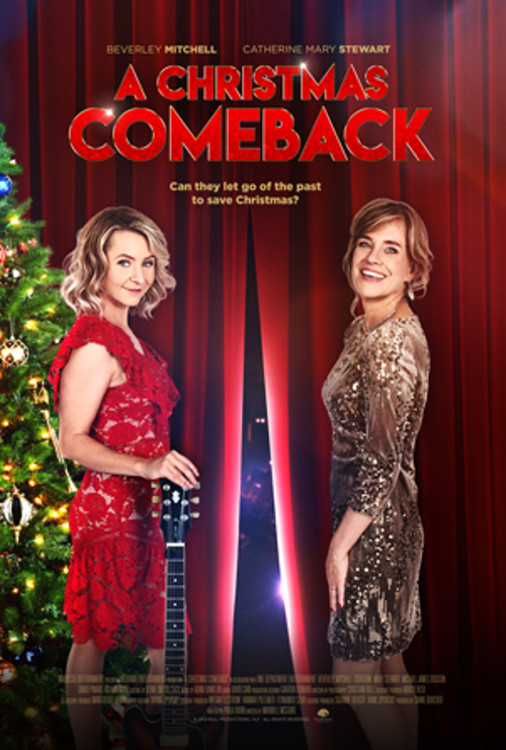 image by imdb.com
The director of the movie ie Max McGuire, known for movies as Foreverland (2011), My Mother's Killer Boyfriend (2019) or The Sweetheart (2018). The screenplay is written by Paula Rahn, who obviously likes to write Christmas movies. She wrote also A Snow White Christmas (2018) and A Christmas Switch (2018).
In the main roles are Beverley Mitchell (TV Series 7th Heaven (1996–2007), Saw II (2005), The Crow: City of Angels (1996)), Catherine Mary Stewart (The Last Starfighter (1984), Weekend at Bernie's (1989), Night of the Comet (1984)), Michael Dickson (Black Mountain Side (2014), TV Series Soldiers of the Apocalypse (2012-2013), On the Basis of Sex (2018)), Bukola Walfall (The Cheerleader Escort (2019), The Matchmaker Mysteries: A Killer Engagement (2019), My Perfect Landing (2019)) and Kelaiah Guiel (Degrassi: Next Class (2016), I'm on It (2015)).
Take a look at the official trailer for the movie Rock and Roll Christmas:
The movie Rock and Roll Christmas is a TV movie and it is already watchable on iTunes..
Movie URL: https://www.themoviedb.org/movie/643179-rock-n-roll-christmas
Critic: AA