I have already written about the Jumanji: The Next Level when the first official trailer was out, but they have published the new final trailer for the movie today! I have to admit that Sony Pictures have done a hell of a job with this movie, as it looks amazing. If we add the awesome cast, watching this movie in the theaters will be a lot of fun.
The old team of friends are going back into the Jumanji game to rescue one of their own, but got surprised because the rules of the game have been changed! The environment is more dangerous and they have to be brave and research unexplored parts of the game from snowy mountains to desert…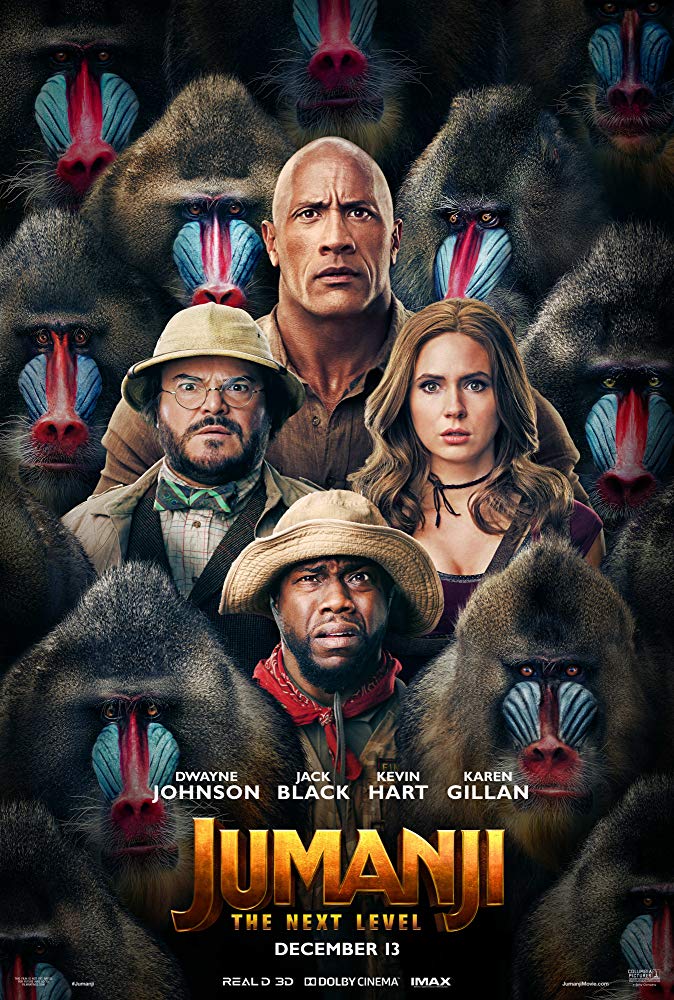 image by imdb.com
The director of the movie is Golden Globe nominee Jake Kasdan, who was also one of the writers. He is a well-known director and producers of the movies like Walk Hard: The Dewey Cox Story (2007), The TV Set (2006) or Zero Effect (1998). Additional writers are Jeff Pinkner (first Jumanji, The Dark Tower (2017), The 5th Wave (2016)) and BAFTA Film Award nominee Scott Rosenberg (Beautiful Girls (1996), Con Air (1997), Gone in 60 Seconds (2000)). The movies is based on the Book "Jumanji" by Chris Van Allsburg.
In the main roles are Dwayne Johnson (Jumanji: Welcome to the Jungle (2017), Journey 2: The Mysterious Island (2012), G.I. Joe: Retaliation (2013)), Golden Globe nominee Jack Black (School of Rock (2003), Nacho Libre (2006), King Kong (2005)), Kevin Hart (Ride Along (2014), Central Intelligence (2016), Grudge Match (2013)), Karen Gillan (TV Series Selfie (2014), Guardians of the Galaxy (2014), Not Another Happy Ending (2013)), Golden Globe nominee Nick Jonas (Jumanji: Welcome to the Jungle (2017), Camp Rock (2008), Les Misérables in Concert: The 25th Anniversary (2010)) and others.
Take a look at the official trailer for the movie Jumanji: The Next Level:
The movie Jumanji: The Next Level will come to the theaters on December 13.
Movie URL: https://www.themoviedb.org/movie/512200-jumanji-the-next-level
Critic: AAA