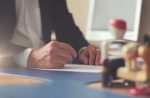 The ever-increasing numbers of freelance writing jobs are making many people turn their writing hobby into a profession. Basically, if you have been writing essays, papers, and blog posts as a hobby, you can earn extra money if you turn this into a profession. The most thrilling thing about making a writing hobby a profession is that you become your own boss and work from home. But, how exactly do you turn this hobby into a profession?
Here are some of the ways to become a professional writer or a freelance writer:
Conduct some research
The first step in the process of turning writing from a hobby into a profession is to know different ways of earning extra money through freelance writing. And, the only want to know this is through research. Therefore, take time to learn about people that need writers for hire and how to connect with them. Ideally, you must start somewhere. Many people start at the content mills because they enable them to gain writing experience. However, you can also start by creating a website via which you offer and market your writing services.