The movie Three Christs was planned to be released back in 2017, but it was prolonged to the later dates. It was premiered at TIFF in Toronto in September 2017, but it will hit theaters for a world-wide public next January. The movie is based on a book The Three Christs of Ypsilanti, by Milton Rokeach and it is both comic and deeply moving, with awesome cast full of great actors.
The story of the movie is situated back in 1959 and follows Dr. Alan Stone who has decided on treating three schizophrenic patients, each of whom believed they were Jesus Christ. Despite the traditional way of treatments individually, he experiments with group sessions trying to break through to them by confronting each other.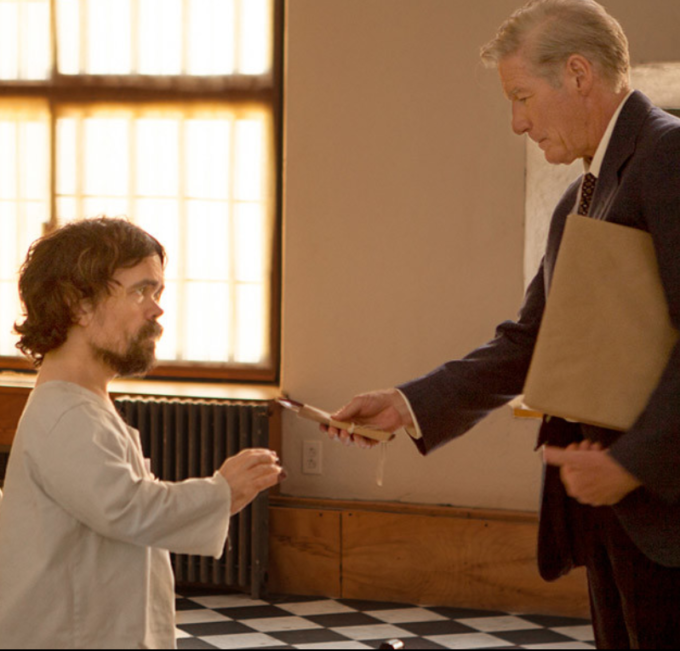 image by imdb.com
The director of the movie Primetime Emmy nominee Jon Avnet, a well-known producer, director, and writer, by movies like Fried Green Tomatoes (1991), Up Close & Personal (1996) or Righteous Kill from 2008, with Robert De Niro and Al Pacino in the main roles. He was also one of the writers of the movie alongside with Eric Nazarian (The Blue Hour (2007)), by the book of Milton Rokeach The Three Christs of Ypsilanti.
In the main roles are Golden Globe winner Richard Gere (Chicago (2002), Pretty Woman (1990), Shall We Dance (2004)), another Golden Globe winner Peter Dinklage (TV Series Game of Thrones (2011–2019), The Station Agent (2003), X-Men: Days of Future Past (2014)), Primetime Emmy nominee Walton Goggins (TV Series Justified (2010–2015), The Hateful Eight (2015), Predators (2010)), Golden Globe nominee Bradley Whitford (TV Series The West Wing (1999-2006), Get Out (2017), Saving Mr. Banks (2013)), Charlotte Hope (Allied (2016), Les Misérables (2012), The Theory of Everything (2014)) and others.
Take a look at the official trailer for the movie Three Christs:
The movie Three Christs is coming to theaters on January 10.
Movie URL: https://www.themoviedb.org/movie/418533-the-three-christs-of-ypsilanti
Critic: AA