The movie The Death and Life of John F. Donovan was nominated for the Best Canadian Feature Film and it has really awesome cast of famous stars with interesting story. Natalie Portman, Susan Sarandon and young Jacob Tremblay have bring this story to life and watching the trailer I thought that it was actually based on the true story.
One decade after the death of an American TV star, young actor is remembering about his childhood and the letters that he wrote to him… After such a long time, now he really understand what impact those letters had on his life and career, but also on the life of the famous star that was ruined and destroyed…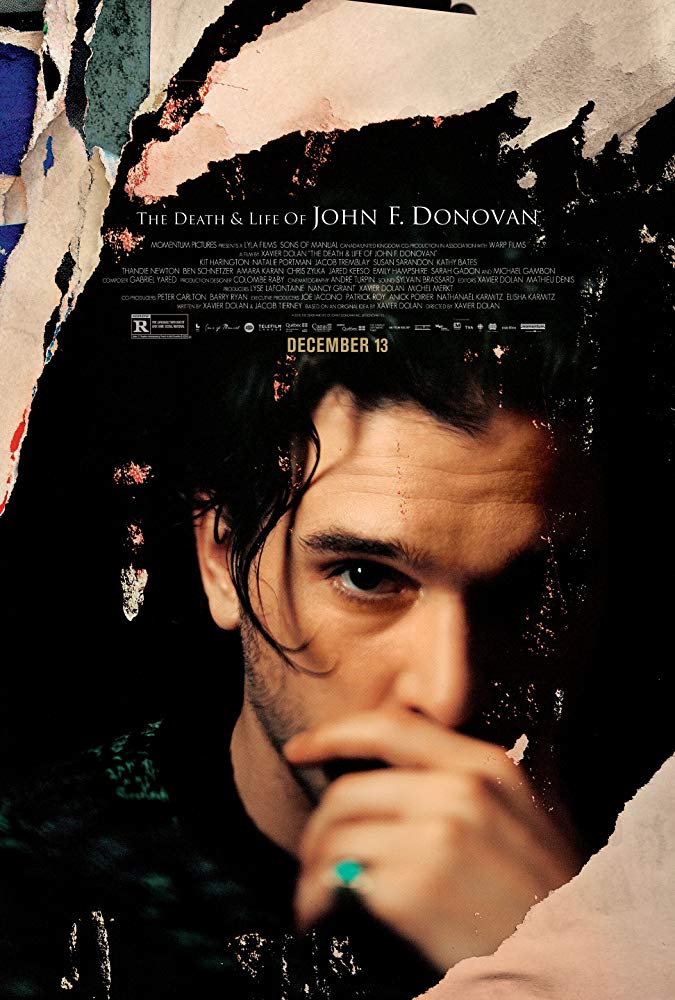 image by imdb.com
The director of the movie is Xavier Dolan, a young known actor, writer and director on many International film festivals, known by movies like I Killed My Mother (2009), Heartbeats (2010) or Mommy (2014). He is also a writer of this movie along with Jacob Tierney (TV Series Letterkenny (2016-2019), The Trotsky (2009), Twist (2003)).
In the main roles are: Primetime Emmy nominee Kit Harington (TV Series Game of Thrones (2011-2019), Pompeii (2014), Seventh Son (2014)), Academy Award winner Natalie Portman (Black Swan (2010), V for Vendetta (2005), Closer (2004)), Jacob Tremblay (Room (2015), Wonder (2017), Before I Wake (2016)), Oscar winner Susan Sarandon (Thelma & Louise (1991), Dead Man Walking (1995), Stepmom (1998)), another Academy Award winner Kathy Bates (Misery (1990), Dolores Claiborne (1995), Titanic (1997)), Golden Globe nominee Thandie Newton (TV Series Westworld (2016-2020), Crash (2004), Mission: Impossible II (2000)) and others.
Take a look at the official trailer for the movie The Death and Life of John F. Donovan:
The movie The Death and Life of John F. Donovan will come to theaters on December 13.
Movie URL: https://www.themoviedb.org/movie/291984-the-death-and-life-of-john-f-donovan
Critic: AAA