I can't believe that they made a movie with my favorite three actresses in one film together, Margot Robbie, Charlize Theron, and Nicole Kidman! The film is named Bombshell and it will hit the theaters this December. And it's full of Oscar winners and nominees, so the film has to be the BOMB!
The story is based on a real scandal about the most powerful media empire; Fox News, about how one woman brought down the infamous man who created that network. Actually, it was not just one woman, but a group of them…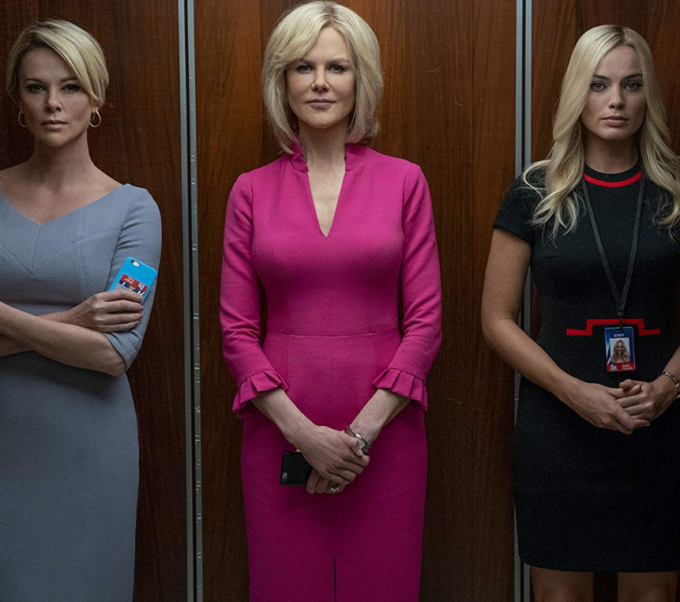 image by imdb.com
The director of the movie is 4 times Emmy winner Jay Roach, a well-known producer, and director by legendary movies like Trumbo (2015), Austin Powers: International Man of Mystery (1997) or Meet the Parents with Ben Stiller and Robert De Niro from 2000. The film Bombshell is written by Academy Award winner Charles Randolph, known for The Big Short (2015), Love & Other Drugs (2010) or The Interpreter (2005).
In the main roles are Academy Awards nominee Margot Robbie (Suicide Squad (2016), The Wolf of Wall Street (2013), I, Tonya (2017)), Academy Awards winner Charlize Theron (Monster (2003), Mad Max: Fury Road (2015), Snow White and the Huntsman (2012)), Academy Awards winner Nicole Kidman (Moulin Rouge! (2001), The Hours (2002), Cold Mountain (2003)), Academy Award nominee John Lithgow (TV Series 3rd Rock from the Sun (1996–2001), Cliffhanger (1993), Love Is Strange (2014)), Alice Eve (Before We Go (2014), She's Out of My League (2010), Star Trek Into Darkness (2013)), Alanna Ubach (Coco (2017), Legally Blonde (2001), Meet the Fockers (2004)) and others.
Take a look at the official teaser trailer for Bombshell movie:
The movie Bombshell will hit the cinemas in December.
You can find more details about the movie at https://www.imdb.com/title/tt6394270