On YouTube, someone made a nice summary of the Harriet Tubman in just one word: "BADASS". There is no doubt that she is one of the iconic personalities from the history of humanity, not just the United States. Also, it is a big surprise that she didn't get a movie about her life earlier?! Anyways, that mistake is corrected and we will have a chance to watch the movie Harriet at the beginning of a November this year.
As it is already said, the story follows the thrilling and inspirational life of Harriet Tubman, her escape from slavery, her courage, ingenuity… We can say it freely that her actions have changed the course of the history and the modern look at human rights in general… She is one of the greatest heroes of America and not just America…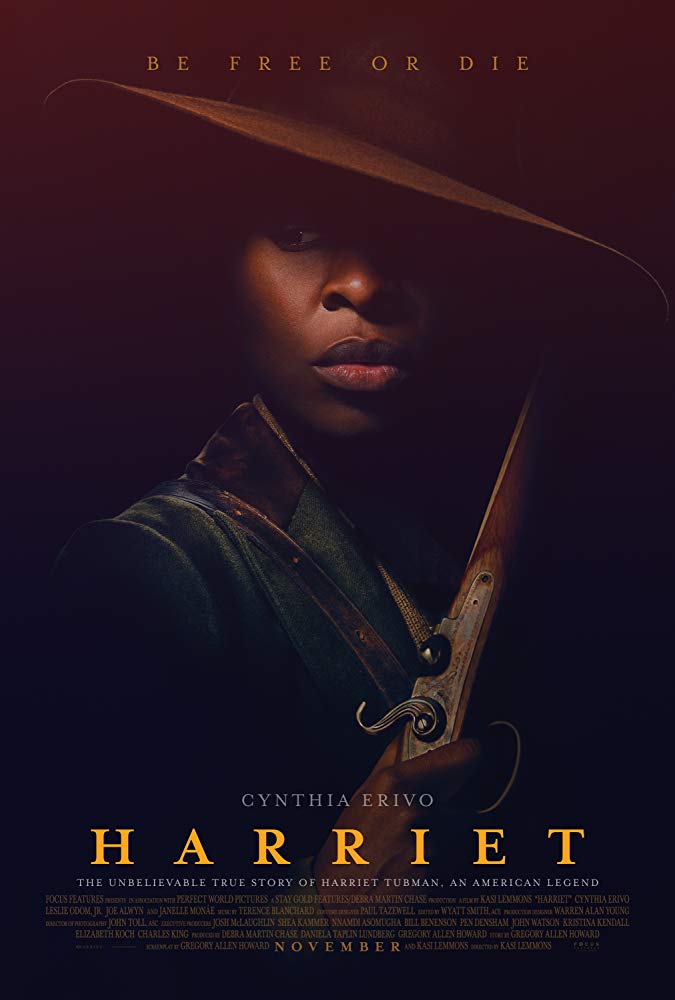 image by imdb.com
Director of the movie is Kasi Lemmons, a known actress from movies The Silence of the Lambs (1991) or Candyman (1992), but she has also done few movies from director's chair as Eve's Bayou (1997), the movie that won a lot of awards in film festivals. She has also helped to Gregory Allen Howard (Remember the Titans (2000), Ali (2001)) to write the screenplay around his story.
The cast of the movie doesn't have a lot of "screaming" names, but the director has picked them carefully. In the main roles are Cynthia Erivo (Bad Times at the El Royale (2018), Widows (2018), Step (2017)), Leslie Odom Jr. (Murder on the Orient Express (2017), Red Tails (2012), TV Series Smash (2012-2013)) and Janelle Monáe (Hidden Figures (2016), Moonlight (2016), The Equalizer (2014)).
Take a look at the official trailer for Harriet movie:
The movie Harriet comes to the cinema in November 2019.
You can find more details about the movie at https://www.imdb.com/title/tt4648786/