A few weeks ago I have thought about Eddie Murphy and where is that man at all? It is obvious that he was extremely popular a few decades ago, but some other actors were also… and not just then, but all time along… There were a lot of reasons for Eddie's disappearance and one of the main ones was that almost every his role was the same and the major public wanted something new. Well, you have the official trailer for his newest movie Dolemite Is My Name and you can judge if that was changed or not.
Based on a true story the movie is about real-life legend Rudy Ray Moore. When Hollywood rejects his multi-talented personality, Rudy decides to take his own future in his hands and makes the movie Dolemite in 1975 which skyrockets his kung-fu fighting alter ego character…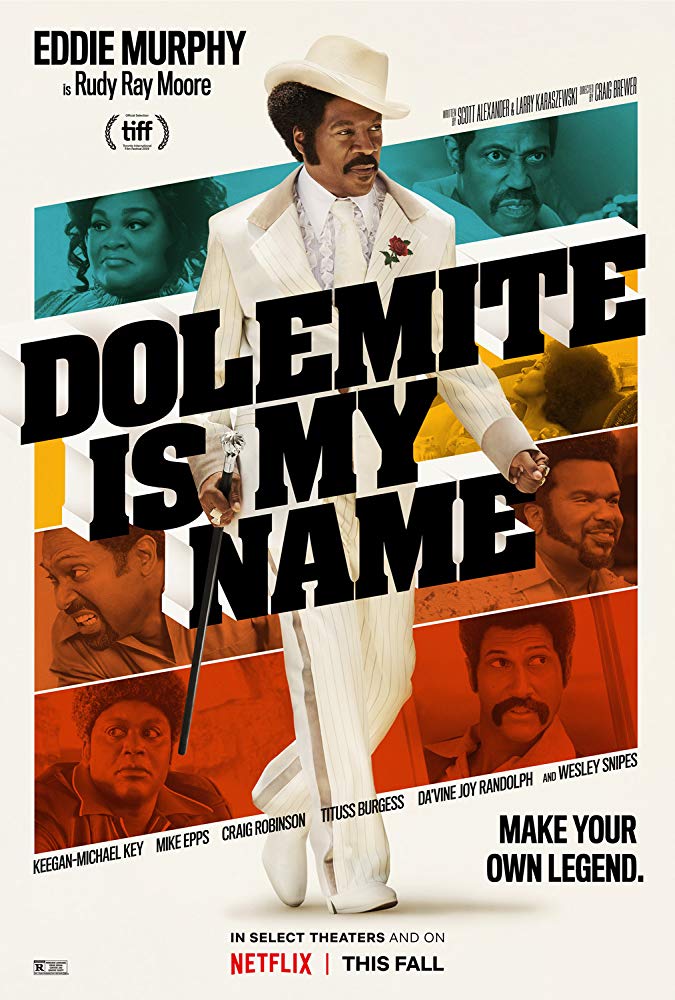 image by imdb.com
The movie is directed by Craig Brewer, known director and producer for movies like Hustle & Flow (2005), Black Snake Moan (2006) or The Poor & Hungry (2000). The story is written by Golden Globe winners Scott Alexander and Larry Karaszewski (The People vs. Larry Flynt (1996), American Crime Story (2016-2020), Big Eyes (2014)).
In the main roles are Academy Award nominee Eddie Murphy (The Nutty Professor (1996), Coming to America (1988), Dreamgirls (2006)), Wesley Snipes (Blade (1998), New Jack City (1991), Demolition Man (1993)), Primetime Emmy winner Keegan-Michael Key (Keanu (2016), The Predator (2018), Tomorrowland (2015)), Mike Epps (Resident Evil: Extinction (2007), The Hangover (2009), Next Friday (2000)), Craig Robinson (This Is the End (2013), Hot Tub Time Machine (2010)), Emmy nominee Tituss Burgess (Unbreakable Kimmy Schmidt (2015–2019), Set It Up (2018)) and others.
Take a look at the official trailer for Dolemite Is My Name movie:
The movie Dolemite Is My Name will be available on Netflix this fall.
You can find more details about the movie at https://www.imdb.com/title/tt8526872