Despite the belief that pathological gambling encourages only the desire and need for money, in this article we will present the famous people who have had or still have the problem of pathological gambling despite their wealth. The "charm" of gambling is not necessarily found in monetary gain, but in the excitement of the game itself. The risk involved brings that, and that's why the person later becomes addicted to the game, regardless of whether it win or lose money.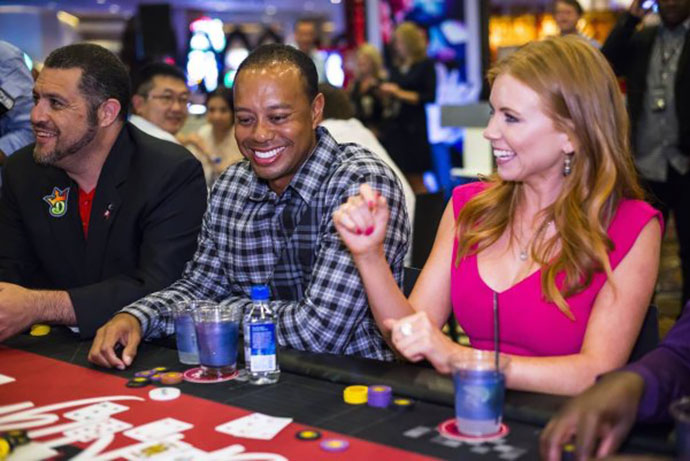 At the last place on our list is Tiger Woods, a famous golfer, who is a regular guest of many casinos in Las Vegas. It is known that his highest stake was a million dollars, and that he likes to play blackjack. He knows to invest $ 25,000 in one hand.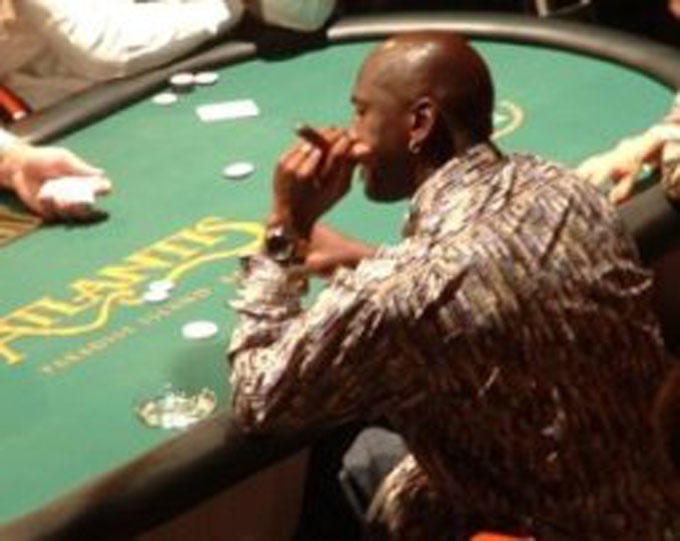 In the next place is the most famous and, according to many, the best basketball player of all time, Michael Jordan. A lots of journalist speculated that his retirement in 1993 was due to the significant problems with gambling. Two years ago, he was first time mentioned as gambler, as well as his loss of $ 165,000 in Atlantic City. It is known that the best basketball player likes to play poker and to place bets while playing golf with his friends, golfer Tiger Woods and basketball player Charles Barkley (who is also located on our list). There is a rumor that he lost once 25.1 million dollars in a round of golf.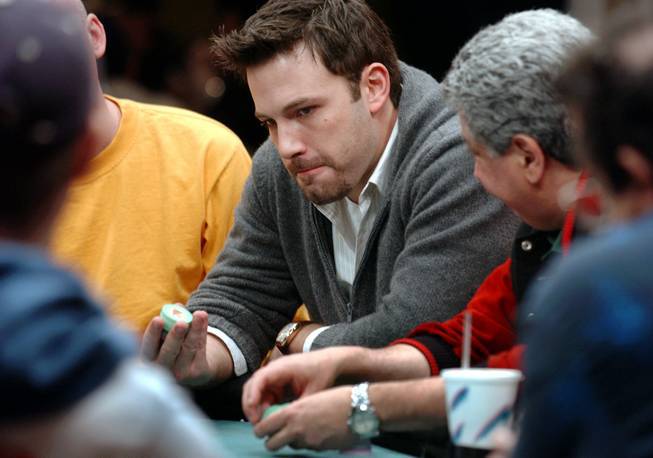 Famous Actor Ben Affleck is well-known in gambling circles in America, and he is also highly regarded as a rival in poker, but on our list occupies "only" the fifth position. In fact, Ben is quite successful in gambling, and he has built a very impressive reputation among the other players. In one hand of blackjack, he knows to put stakes as even $ 60,000, or it is known that he managed to get $ 800,000 in poker. After doing that he left nice tip to the staff in the amount of $ 150,000. On the other side, it is known that he also made losses in a poker game as much as $ 400,000. In 2001, he publicly admitted his addiction to online poker, as well as playing $ 20,000 every night.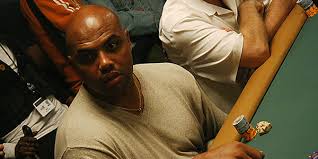 Fourth place is assigned to Charles Barkley, which is another famous athlete with the problem of pathological gambling. The famous basketball player in 2006, openly admitted that he lost about $ 10 million in gambling, and that he had lost a staggering $ 2.5 million for just one night playing blackjack. Also, betting on the Super Bowl, he lost $ 700,000 in one weekend.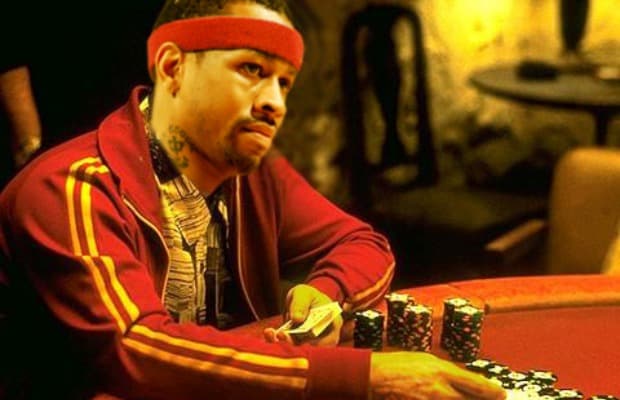 Another basketball player, Allen Iverson also has a problem of pathological gambling, and experienced that, due to strong reactions due to large monetary losses, being thrown out of many casinos. Currently, Iverson is banned from entering the casinos in Atlantic City and Detroit. It is speculated that his losses amounted to more than $ 100 million.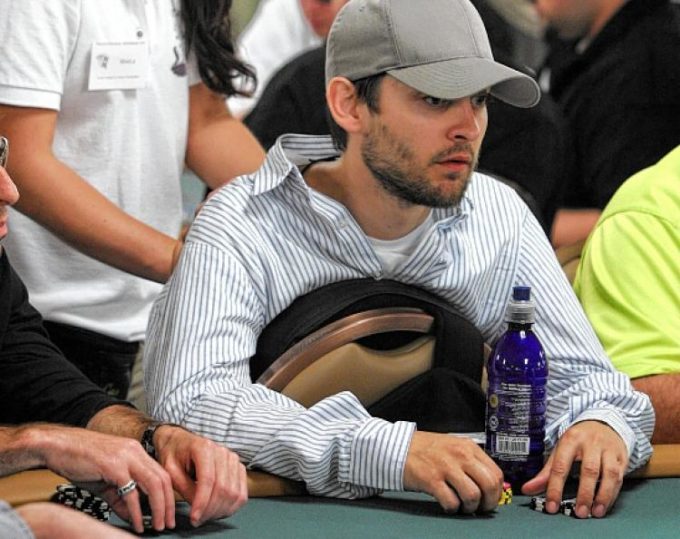 The famous Spider-Man, Tobey Maguire, is also known because of its dependence on poker, and it ranks second in our list. The actor has even sued for involvement in illegal poker game that included a multi million-dollar bet. The actor's game ended with a gain of $ 600,000, which is collected from the suspicious man, but he did not know that the man was already wanted by the police. However, the actor is famous as a successful poker player, and its current gain is estimated at $ 10 million. However, Tobey himself recognized that he is person whom can easily develop addictions, taking account of his alcoholism with which he fought from the age of 19.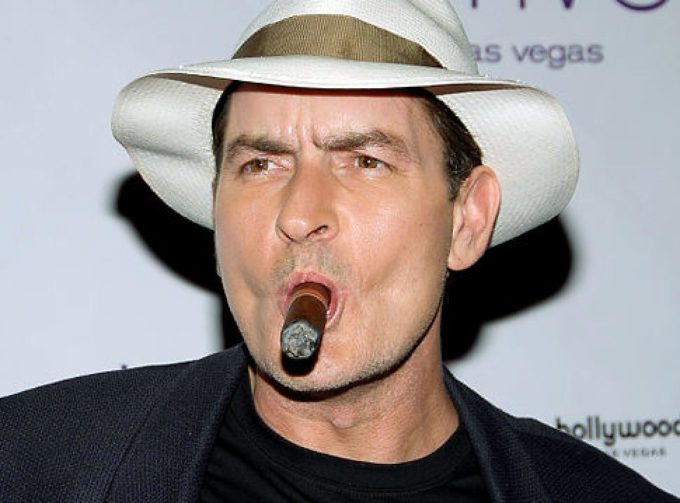 The first place on our list is an actor, mostly known for his problematic behavior, than for his talent, Charlie Sheen. The rumors about his excessive gambling were everywhere, however, this assumptions are confirmed by his ex-wife. In 2006 when the documents for divorce stated that Charlie spends $ 200,000 every weekend at gambling. His gambling is mostly in form of sports betting, as well as poker. She even stated that Charlie called his bookie to set a bet when he drove her to give childbirth. He later said that he had stopped to gamble, and that he ha no longer problem with that. However, we know that Charlie Sheen is not the type of personality who is always telling the truth, and even himself doesn't believe in his own words. What, paradoxically, makes this actor further requested and popular.
If you pay attention at information about these famous known gamblers, it is evident that the consequences of gambling are way beyond money (despite the extremely high figures). They also include career and reputation, which, unfortunately, often can not be recovered. A list of known gamblers is infinite, and it includes dozens of famous actors, athletes and politicians…