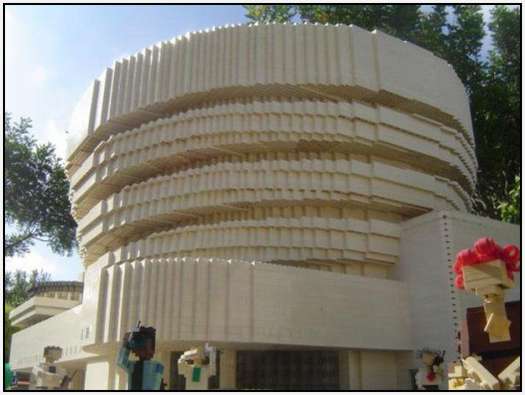 Sean Kenney has a very interesting job. According to him, he's a "professional kid". He plays with Lego bricks—for a living.
Actually, he doesn't just play with the little square blocks everyone remembers from childhood. He designs. The massive sculptures he makes out of Lego bricks can contain thousands of pieces. Kenney has more than 1 million of the colorful pieces stored in his New York City loft. They are organized in countless drawers and bins according to color, size, style, function, and purpose. His office is filled with displays of his finished work—which are superglued for safety.
This master with Lego toys has worked for museums, galleries, television, magazines, corporations, famous department stories and celebrities. His pieces have been displayed worldwide.
He builds skyscrapers and baseball stadiums. He makes animals and people and he engineers automobiles and airplanes — all with colorful plastic bricks.
This time, Sean Kenney has decided to build New York City out of Lego bricks. It's not an easy work, but it certainly received quite a hype. Here's a new version of the Big Apple!
Kenney's page and other artworks can be found here!