There are so many amazing true stories in the world that there is no sense to use imagination and make up the story for the good movie. The film about Brian Banks is one of them and it was ready last year, but its premiere was postponed for this summer.
The story of the movie is based on a true story about the football player who's a dream was to play in the NFL, but his career was stopped when he was wrongly convicted and sent to prison. He spent more years in the prison fighting to clear his name with beliefs in truth and justice…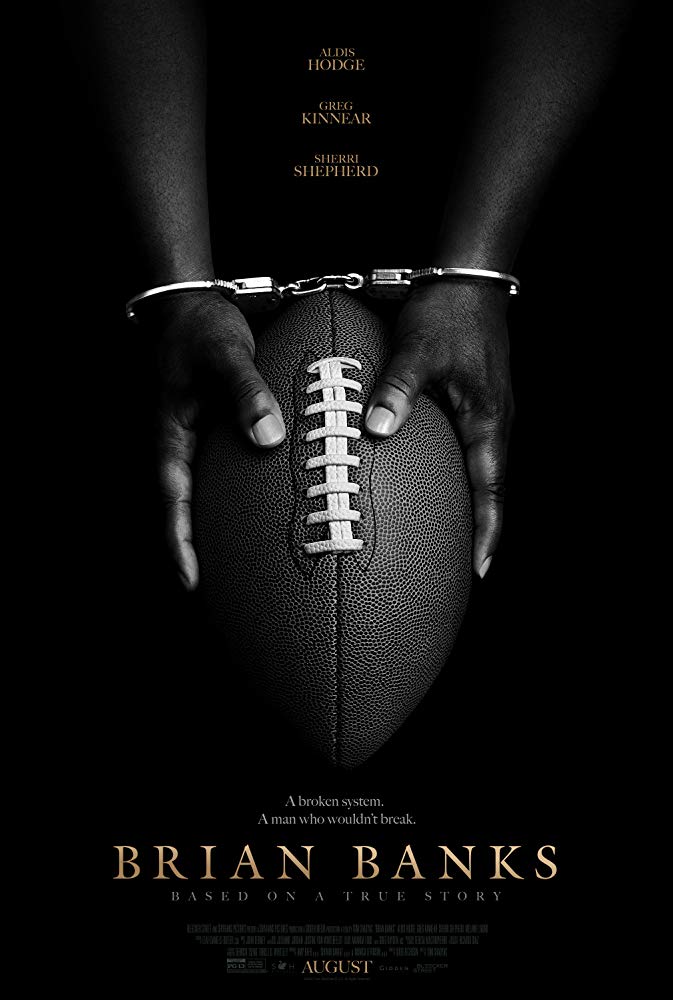 image by imdb.com
The movie is directed by Tom Shadyac, well-known for his comedies The Nutty Professor (1996) or Ace Ventura: Pet Detective (1994), but he has also directed documentaries and I Am (2010) is the most famous. The story for the movie is written by Doug Atchison, a writer known for films as Akeelah and the Bee (2006) or The Pornographer (1999).
In the main roles are Aldis Hodge (Hidden Figures (2016), Die Hard with a Vengeance (1995), Straight Outta Compton (2015)), Academy Award nominee Greg Kinnear (Little Miss Sunshine (2006), As Good as It Gets (1997), You've Got Mail (1998)), Melanie Liburd (TV Series This Is Us (2018-2019), Gypsy (2017), The Grinder (2015)), Sherri Shepherd (TV Series 30 Rock (2007-2012), Precious (2009), One for the Money (2012)), Tiffany Dupont (TV Series 9-1-1 (2018-2019), Proven Innocent (2019), Murder in the First (2016)) and others.
Take a look at the official trailer for Brian Banks movie:
The movie Brian Banks is already in cinemas across the globe.
You can find more details about the movie at https://www.imdb.com/title/tt3920820