Sony Pictures Entertainment is bringing us this Christmas a film classic Little Women, with an awesome cast full of great actors and actresses. The movie already has great reviews and the general public is eager to watch it. This film is based on a novel by Louisa May Alcott, a book that has been an inspiration for a lot of filmmakers, but also a lot of young women worldwide.
The story is placed in America, after the Civil War and follows the events around four young women, Jo, Meg, Amy, and Beth March. They have decided to live life on their own terms, but in that period of time, the life of a young woman was determined by husband and father…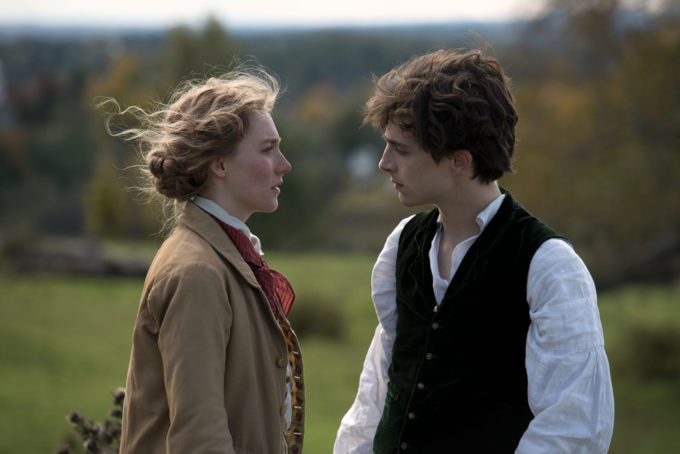 image by imdb.com
The movie is directed by Greta Gerwig, a well-known American actress, writer, and director, known for movies like Lady Bird (2017) (written and directed by), Frances Ha (2012) (main role and writing) or Nights and Weekends (2008). The movie Little Women is based on the novel by Louisa May Alcott and screenplay is written by Greta Gerwig and Oscar nominee Sarah Polley.
Cast for the movie have some impressive actors (and actresses) as Academy Award nominee Timothée Chalamet (Call Me by Your Name (2017), Lady Bird (2017), Beautiful Boy (2018)), Chris Cooper (Adaptation. (2002), August: Osage County (2013), American Beauty (1999)), Laura Dern (Jurassic Park (1993), Wild (2014), Blue Velvet (1986)),Tracy Letts (Lady Bird (2017), The Big Short (2015)), three times Golden Globe nominee Bob Odenkirk (Better Call Saul (2015-2018), Nebraska (2013), Breaking Bad (2009-2013)), Florence Pugh (The Falling (2014), TV Series Marcella (2016), Lady Macbeth (2016)), Academy Award nominee Saoirse Ronan (Hanna (2011), Brooklyn (2015), Atonement (2007)), Eliza Scanlen (TV Series Sharp Objects (2018), Grace (2018)), three time Oscar winner Meryl Streep (Out of Africa (1985), The Devil Wears Prada (2006), August: Osage County (2013)), Emma Watson (Harry Potter movies, The Bling Ring (2013), The Perks of Being a Wallflower (2012)) and others.
Take a look at the official trailer for Little Women movie:
The movie Little Women is coming to cinemas this Christmas.
You can find more details about the movie at https://www.imdb.com/title/tt3281548