It looks that Warner Bros. Pictures has decided to distribute only high-quality movies and The Good Liar is for sure one of those. Directed by Oscar winner, with Oscar winner actress and Award nominee in the main roles it really looks very promising. The official trailer looks really great and I can't wait for November to watch it in the cinema.
The story following con artist Roy Courtnay (McKellen) who meets online rich widow Betty. Usually, he would seduce the woman and then extort it's wealth slowly. But, it is different with Betty, he actually cares about her and the "easy job" turns into something completely different…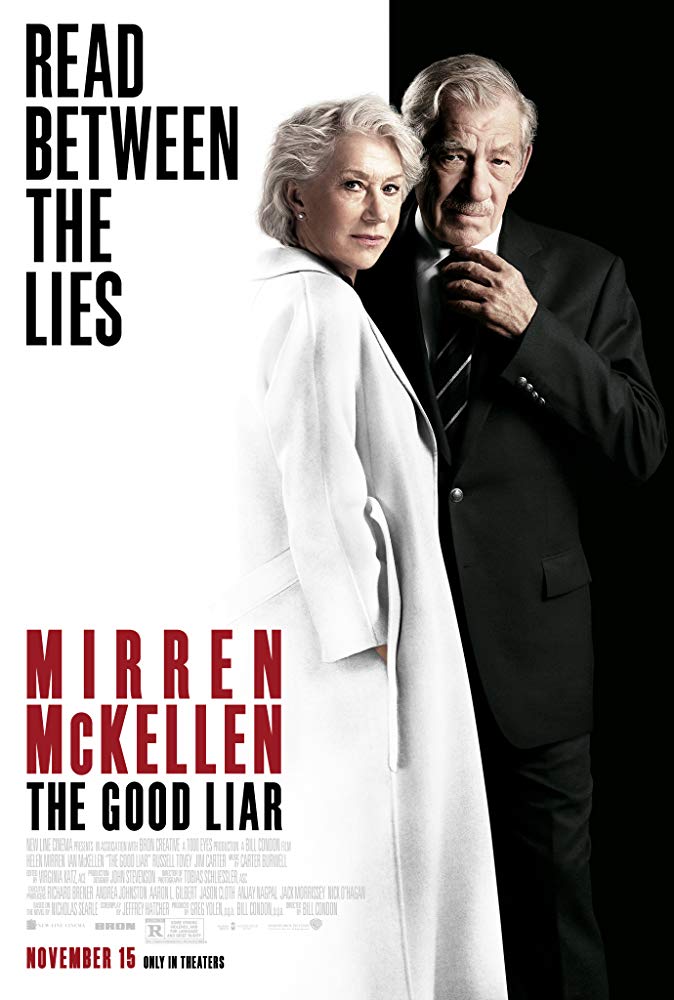 image by imdb.com
The director of the movie is Academy Award winner Bill Condon, well-known for movies like Kinsey (2004), Dreamgirls (2006) and Gods and Monsters (1998). The movie is written by Jeffrey Hatcher (Casanova (2005), The Duchess (2008), Mr. Holmes (2015)) and it is based on a novel by Nicholas Searle.
Main roles in the movie are played by two awesome old-school actors, two-time Academy Award nominee Ian McKellen (The Lord of the Rings movies, Gods and Monsters (1998), X-Men franchise) and Oscar Award winner Helen Mirren (RED (2010), The Queen (2006), Hitchcock (2012)). Beside them, we can also see Russell Tovey (The History Boys (2006), TV series Being Human (2008-2012), The Pirates! Band of Misfits (2012)), Mark Lewis Jones (Chernobyl (2019), Star Wars: The Last Jedi (2017), Carnival Row (2019)), Jim Carter (Transformers: The Last Knight (2017), Shakespeare in Love (1998), Downton Abbey (2010–2015)) and others.
Take a look at the official trailer for The Good Liar:
The movie The Good Liar comes to the cinema this November.
You can find more details about the movie at https://www.imdb.com/title/tt5563334/