3D Artist Extraordinaire by Soa Lee
"The woman is Europa, a main actress of the myth for Taurus. I thought she should have an audacious, modern and warm glitter in her eyes, as she was a princess. So, I referenced the image of Scalett Johansson, but it didn't resemble her after many additions of images that I desired (looking younger, bold etc.) The gem of Taurus in May is emerald and the flower of the month is romantic rose. As I think she likes the nature, I put a flower coronet on her head. There is the bull-shaped brooch on her chest." – Soa Lee.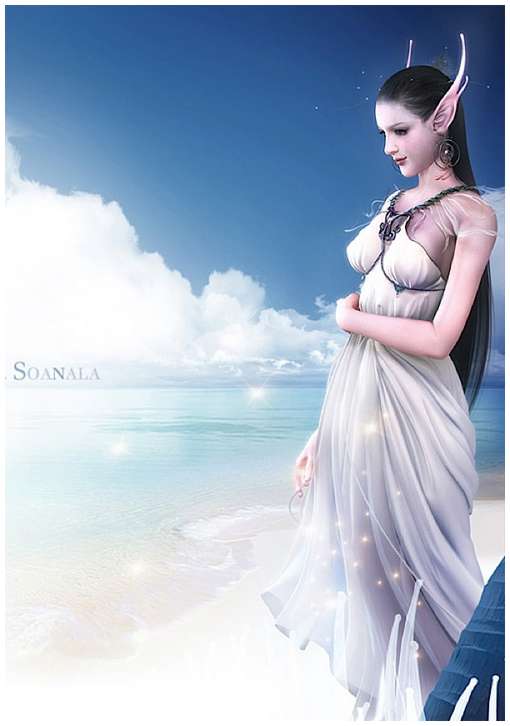 3D modeling or 3D CGI Illustration has become somewhat sophisticated in recent years, but still often plagued from an unnaturalness and artificiality except in the hands of South Korean Soa Lee and a few other adept 3D artists. Soa's lustrous career started from being a traditional cell animator, to being one of the most highly-prized 3D artist of our time. It isn't hard to figure out why. Her female characters and fantasy-themed images appear fluid, dreamy, sublime, picturesque and have a naturalism, or a "classical painting" quality that isn't often present in 3D renderings. Soa's finessed command of rendering and knowledge of compositional techniques reflect her drawing skills (she starts each piece with pencil sketches) and principles learned from traditional western fine art painting. They also have a remarkable sense of detail, color, texture, lighting and motion.
Soa is currently a 3D CGI artist/art director for several game producing companies and has been working in the CG industry for 9 years. Her wonderful site, soanala (translates: "Soa's World") is a must see, featuring some tutorials, and an incredible portfolio of Lee's images. Some examples of her incredible 3D work can be viewed below.