Okay, okay… I know… I have already written about the third season of Stranger Things, but the last trailer was too light… too soft… without any action… I think that Netflix wanted to make us sleep, to create a quiet atmosphere around the fans and series… And then, BOOM!
The Demogorgon is back, or isn't it even left the Hawkins at all? Does it look that Eleven didn't close that gate properly? Or Demogorgon has found a new host in the neighborhood? One thing is clear… He is still there and it denies to leave… On the contrary, he wants to stay and finish with everyone…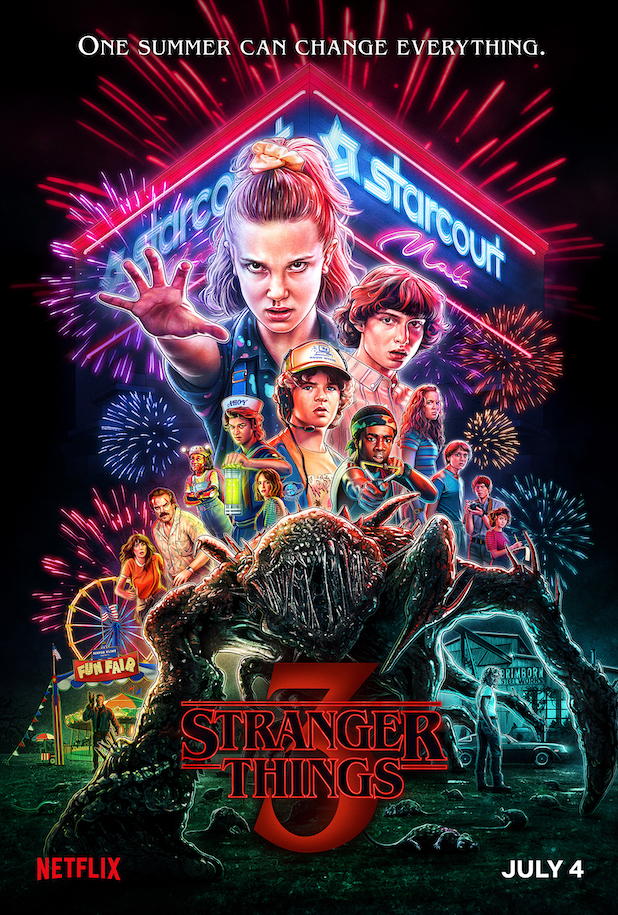 image by imdb.com
If you scroll down a little bit you can watch the FINAL trailer for the third season of ultra-popular Netflix TV show Stranger Things! I'm not sure if the voice in the trailer is from the narrator, or Demogorgon starts to communicate with the people. Anyways, it looks that Hawkins isn't such a peaceful place for living as it was presented in the previous trailer called Summer in Hawkins.
Take a look at the FINAL trailer for Stranger Things 3 :
The TV series Stranger Things 3 comes to Netflix this July 4.
You can find more details about the series at https://www.imdb.com/title/tt4574334/