Amazon Studios with Sony Pictures Television is starting a new TV series in July with creators who have done movies like Superbad (2007) and Sausage Party (2016). The TV series will be based on the best-selling comics by Garth Ennis, a well-known writer of some legendary movies and TV series like Constantine (2005) or Preacher (2016-2018).
Superheroes sometimes can go on the dark side and abuse their superpowers. Who can stop them? Billy Butcher (Karl Urban) recruits a team called "The Boys" to bring them down and stop the corruption. TV series is actually a story where a group of vigilantes goes on revenge against superheroes…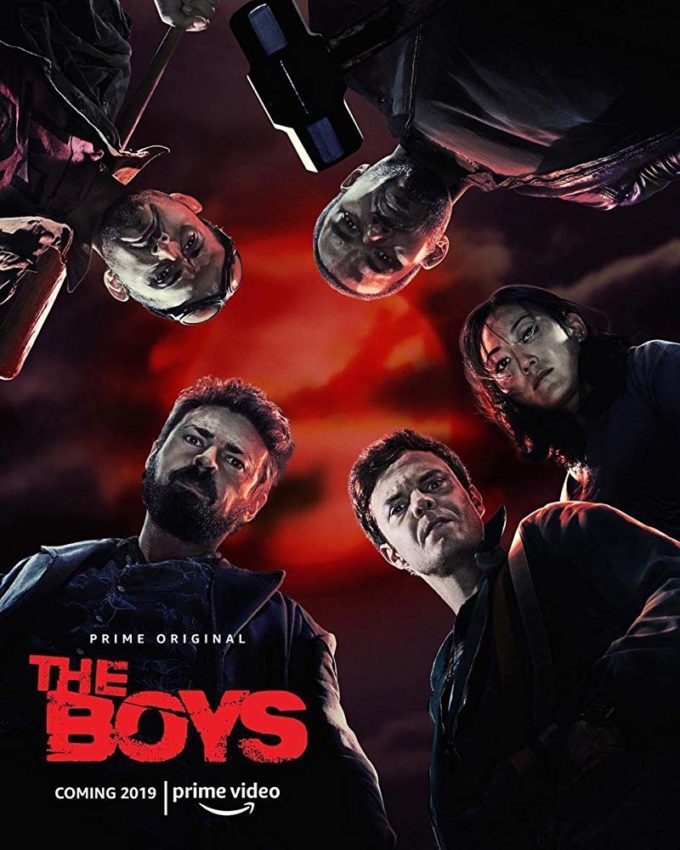 image by imdb.com
Creators of the series are well-known producers in the film industry; duo Evan Goldberg – Seth Rogen (This Is the End (2013), Superbad (2007), Sausage Party (2016)) and Eric Kripke (writer of Boogeyman (2005) and The House with a Clock in Its Walls (2018)).
Amazon Studios was really good in picking up the cast for this series, so we can find some great names as Karl Urban (The Lord of the Rings sequels, Doom (2005), Star Trek (2009)), Chace Crawford (The Covenant (2006), What to Expect When You're Expecting (2012), Gossip Girl (2007–2012)), Jennifer Esposito (Crash (2004), Dracula 2000 (2000), Summer of Sam (1999)), Jack Quaid (The Hunger Games (2012), Logan Lucky (2017), Rampage (2018)), Dominique McElligott (House of Cards (2016-2017), The Guard (2011), Moon (2009)), Nathan Mitchell (Supernatural (2017), Timeless (2016), Psych: The Movie (2017)) and others.
Take a look at the official trailer for The Boys:
The TV series The Boys comes to Amazon this July 26.
You can find more details about the series at https://www.imdb.com/title/tt1190634