The second sequel of popular DreamWorks Animation's 2016 hit Trolls is coming next year under the name Trolls World Tour. It is announced as the first animation film of Dreamworks in the 2020s. The previous director Mike Mitchell has left the project for doing the new Lego Movie 2, but the co-director Walt Dohrn took the director's seat.
In the magic world of Trolls, there are six different tribes in six separated lands and each tribe gathered around one specific type of music: Funk, Country, Techno, Classical, Pop, and Rock. It was everything OK when everybody was in their own land. The problem begins when a member of hard-rock royalty decides to destroy all other kinds of music…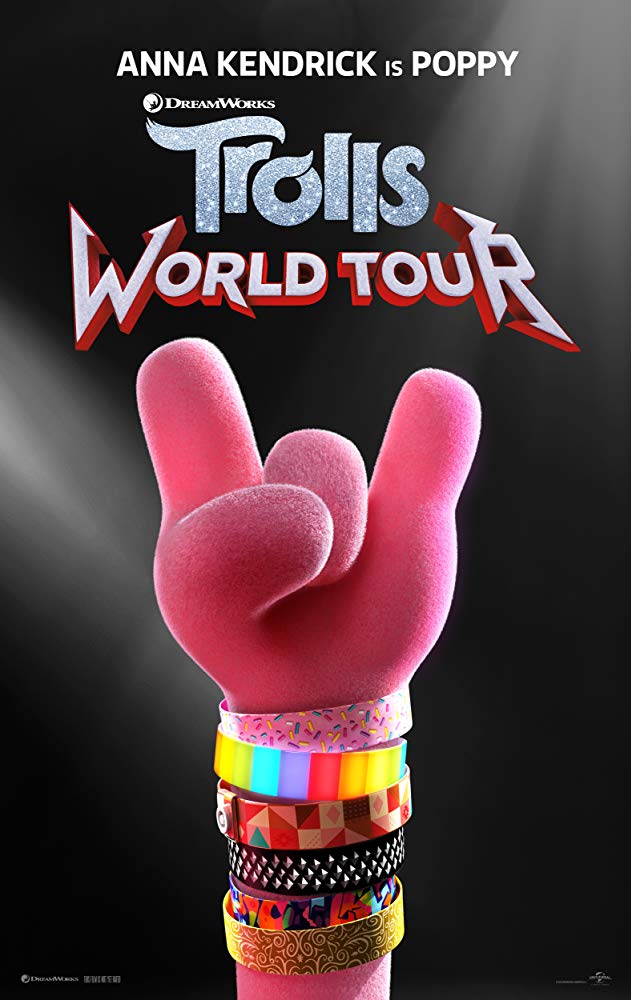 image by imdb.com
The movie is directed by Walt Dohrn, who worked as co-director on the first Trolls film. In this one, he will get help from David P. Smith who worked on many popular TV shows as The Mr. Peabody & Sherman Show or Dexter's Laboratory.
Main voices in the movie are borrowed from Academy Award nominee Anna Kendrick (Up in the Air (2009), Pitch Perfect (2012), Trolls (2016)) and Justin Timberlake (The Social Network (2010), In Time (2011), Trolls (2016)). Also, we can hear Rachel Bloom (Crazy Ex-Girlfriend (2015-2019), Robot Chicken (2012-2018)), James Corden (Into the Woods (2014), Peter Rabbit (2018)), Ozzy Osbourne (Moulin Rouge (2001), Little Nicky (2000)), Kunal Nayyar (The Big Bang Theory (2007–2019), The Scribbler (2014)), Ron Funches (Once Upon a Time in Venice (2017), Get Hard (2015)) and many others.
Take a look at the official trailer for Trolls World Tour:
The animated movie Trolls World Tour comes to theaters next year.
You can find more details about the series at https://www.imdb.com/title/tt6587640
Check out the official webpage for the movie at https://www.dreamworks.com/movies/trolls-world-tour