The World's Biggest Original Chocolate Fountain
Original Chocolate fountain in Las Vegas, inside Bellagio, With the hight of 27 feet, it's the biggest Original chocolate fountain in the world. The fountain is filled with 2100 pounds of dark, milk and white chocolate.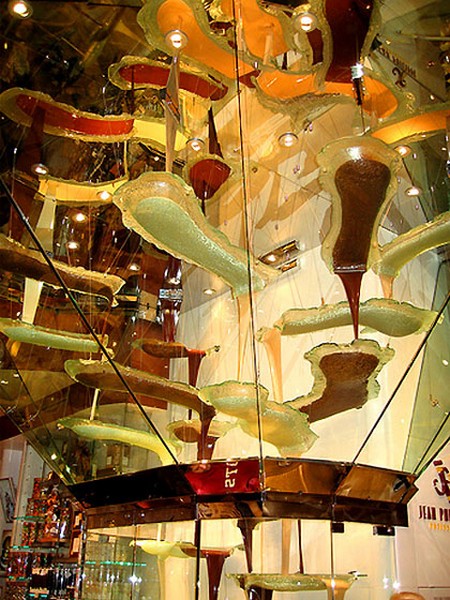 From far down Bellagio's promenade in the luxurious new Spa Tower, a mesmerizing figure entices curious guests with visual splendour and aromatic wafts: jutting out into the main corridor like the prow of a ship is a glass-enclosed, floor-to-ceiling chocolate fountain emerging from Jean-Philippe Patisserie. Displaying a spectacular series of melted chocolate cascades, this first-of-its-kind spectacle is the tallest original chocolate fountain in the world.
Three rivers of dark, two of milk and one of white twist and swirl from vessel to vessel, flood across then spill down to the next carefully positioned receptacle. The coloured streams and vessels are staggered, creating a mosaic effect in earthy shades of cocoa, gleaming viscous surfaces and refracted light. Having finished their acrobatic tumble down the tiers of this colossal chandelier, each rivulet funnels into hidden melting tanks, recollects and begins the journey once more.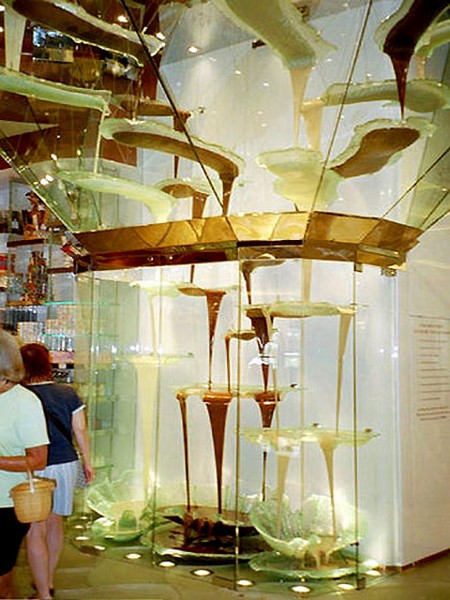 Surrounding all this glory is a protective, multi-faceted cloak of 300-pound glass panels that rise in a funnel shape as the fountain expands toward the ceiling.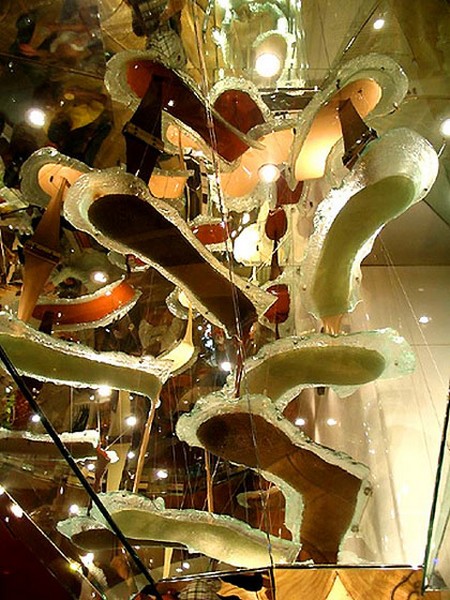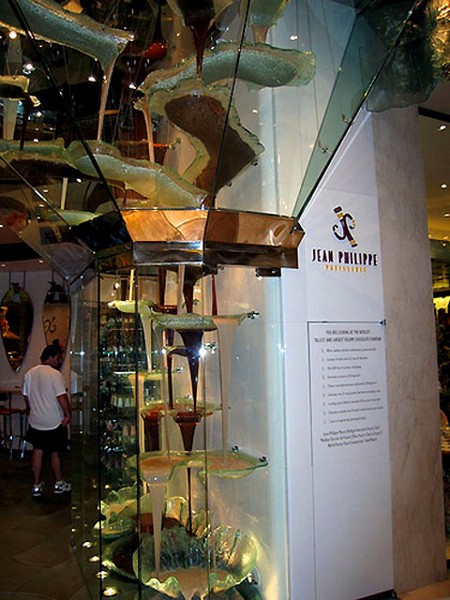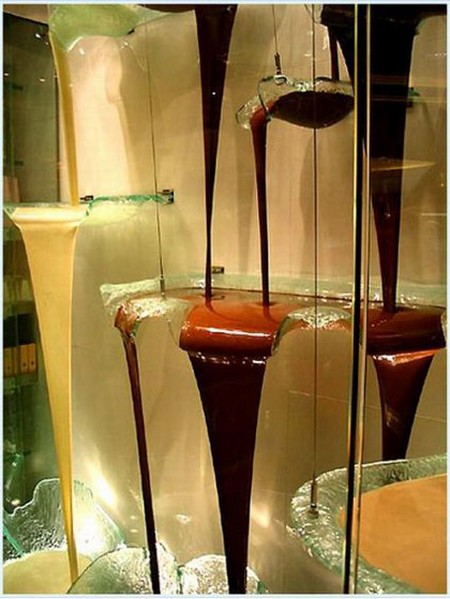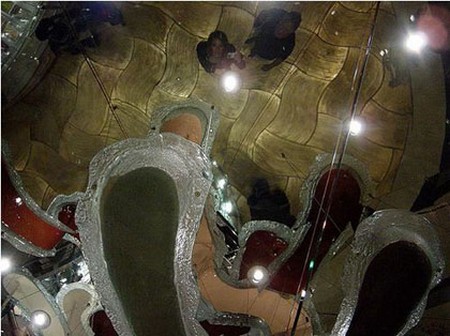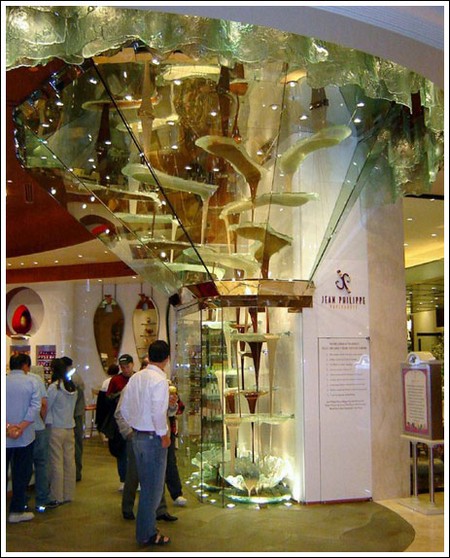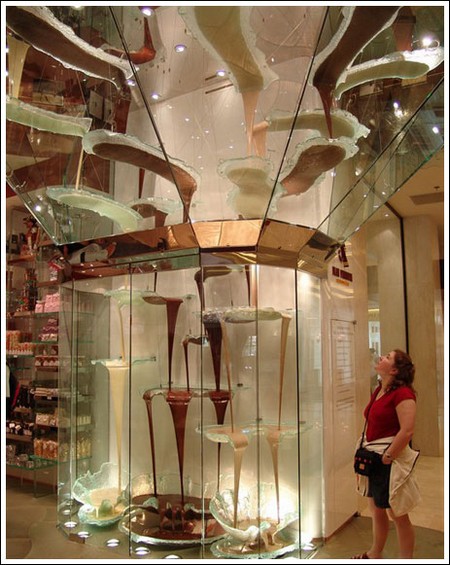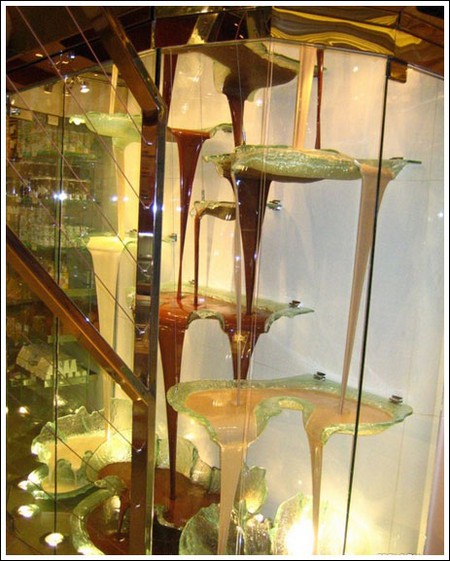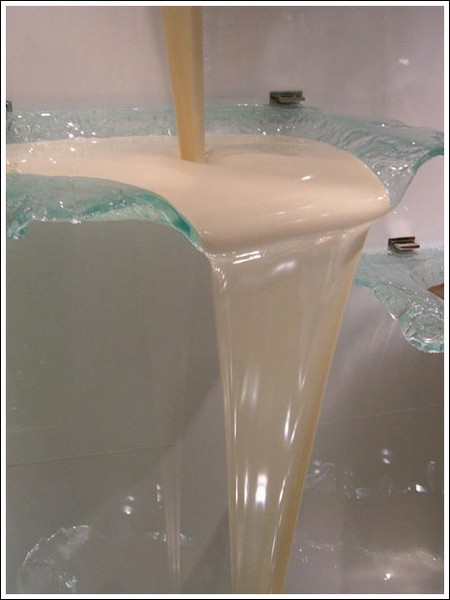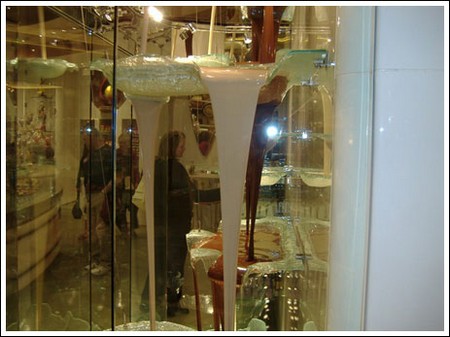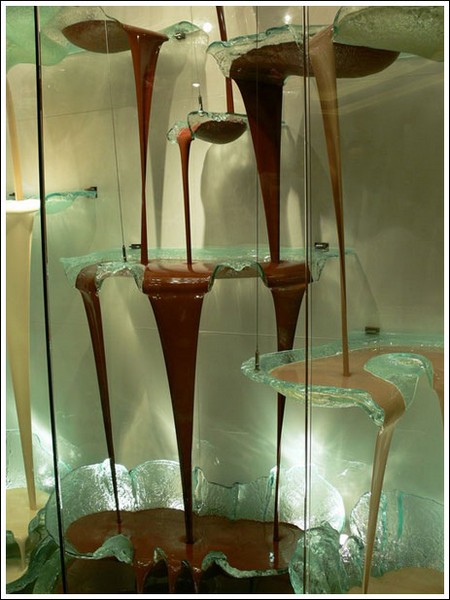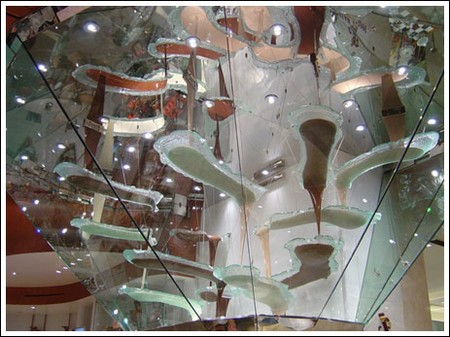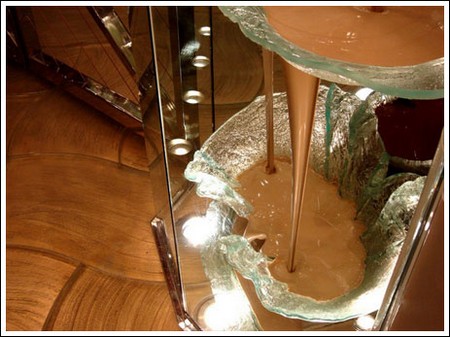 Designed by award-winning Executive Pastry Chef Jean-Philippe Maury and Norwood and Antonia Oliver Design Associates, Inc., the fountain took a year and a half in planning and design. The result is a genius work of kinetic sculpture and a daring feat of engineering.