SONY and Columbia Pictures are working on the new sequel for the movie Zombieland which will be ready this fall. The team around the movie is awesome, not just the actors, but also writers and the director are promising at least one hour and half of the great fun with a lot of action and great comedy.
The Zombieland gang is back in a new sequel of a zombie-classic movie named Zombieland: Double Tap. Fight against zombies and fellow survivors is endless and you can't know which side is worse… And the cheery on the top of the pie is their conflicts between each other…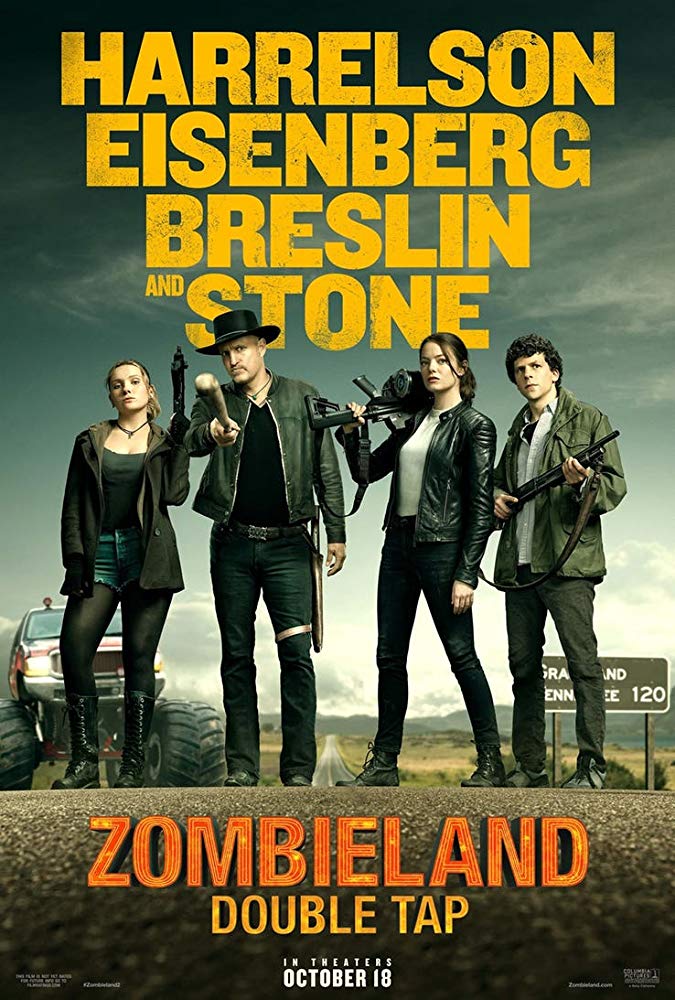 image by imdb.com
The movie is directed by Ruben Fleischer, well-known by movies like Venom from 2018, or Gangster Squad from 2013. Also, he has done the first Zombieland movie from 2009. The screenplay is written by awesome duo Rhett Reese & Paul Wernick who have together done the first part of the movie, but also other cult movies like Deadpool from 2016, or G.I. Joe: Retaliation (2013). They had help from Dave Callaham, writer of Godzilla movie.
In the main roles are triple Academy Award nominee Woody Harrelson (TV series True Detective (2014-2019), The People vs. Larry Flynt (1996), Natural Born Killers (1994)), another Oscar nominee Jesse Eisenberg (The Social Network (2010), Zombieland (2009), The Double (2013)), Oscar nominee Abigail Breslin (Little Miss Sunshine (2006), August: Osage County (2013), Definitely, Maybe (2008)), and Academy Award winner Emma Stone (La La Land (2016), Easy A (2010), The Help (2011)). Beside them, we will see in the movie also Zoey Deutch, Bill Murray, Rosario Dawson, and others.
Take a look at the official trailer for Zombieland: Double Tap movie:
The movie Zombieland: Double Tap comes to the cinema in October 2019.
You can find more details about the movie at https://www.imdb.com/title/tt1560220
You can check the official website here https://www.zombieland.com/