Taika Waititi is a very interesting person in the world of filmography. Actor, producer, director, writer… He has done it all 🙂 But, it is interesting that every movie that he has done has some weird story with a lot of humor moments… The same thing is in Jojo Rabbit, a satire movie situated in World War II.
The story of Jojo Rabbit follows a young German boy who discovers that his mother is hiding a young Jewish girl. That breaks his little heart, and with help (or harm) of his imaginary friend (Adolf Hitler) he tries to fight against the nationalism inside himself…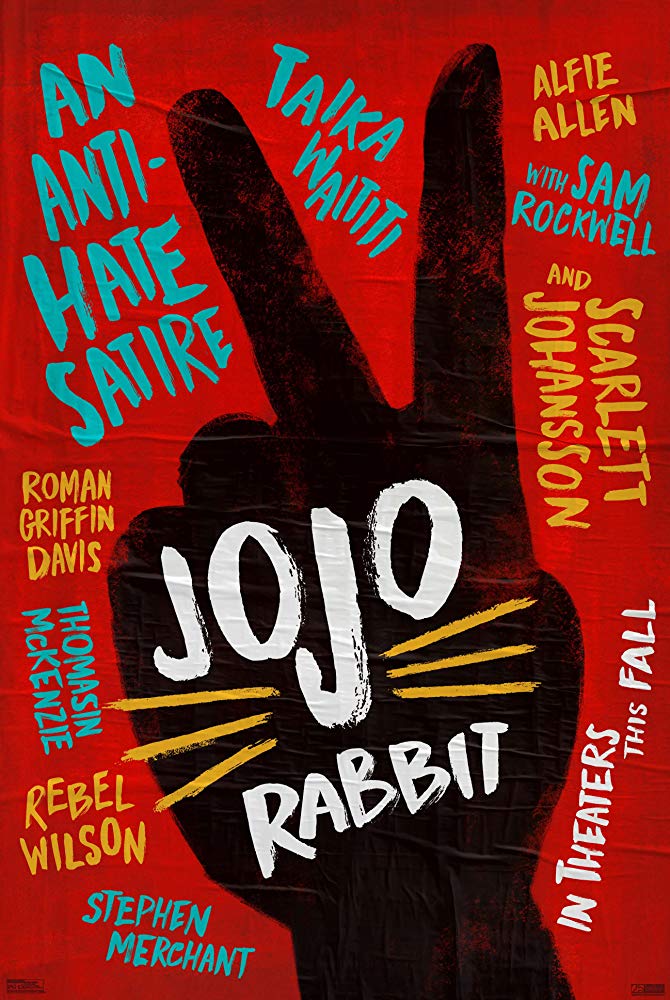 image by imdb.com
The director and writer of the movie is Taika Waititi, well known by movies Thor: Ragnarok (2017), What We Do in the Shadows (2014), TV series by the same name, and as a director of few episodes of TV Series The Inbetweeners (2012). The screenplay is based on the novel "Caging Skies" by Christine Leunens.
The cast in this movie is really interesting with some great actors like
Thomasin McKenzie (Leave No Trace (2018), The Hobbit: The Battle of the Five Armies (2014)), Oscar Award nominee Taika Waititi (Thor: Ragnarok (2017), Boy (2010), What We Do in the Shadows (2014)), Rebel Wilson (Pitch Perfect (2012), Isn't It Romantic (2019)), Primetime Emmy winner Stephen Merchant (Logan (2017), Movie 43 (2013)), Alfie Allen (John Wick (2014),
The Predator (2018)), Academy Award winner Sam Rockwell (Moon (2009), Three Billboards Outside Ebbing, Missouri (2017), Seven Psychopaths (2012)), four-time Golden Globe nominee Scarlett Johansson (Her (2013), Lost in Translation (2003), The Avengers (2012)) and first time on the big screen Roman Griffin Davis.
Take a look at the official trailer for Jojo Rabbit movie:
The movie Jojo Rabbit comes to the cinema in October 2019.
You can find more details about the movie at https://www.imdb.com/title/tt2584384