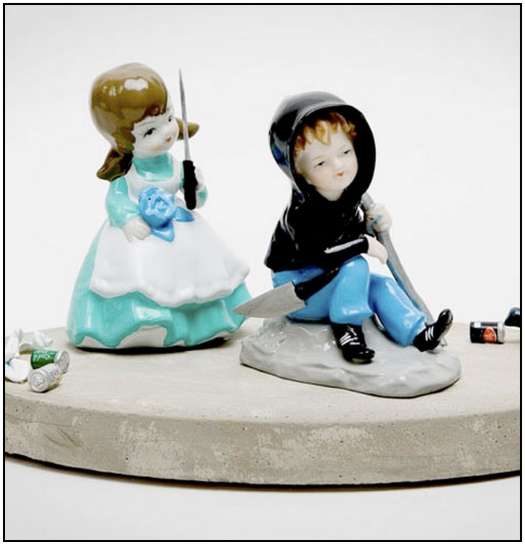 Barnaby Barford is a British sculptor who feels the need to express his pretty weird view on the world he lives in.
Here is one of his most interesting collections of figures called Trafalgar Square which shows us all bad sides of the British society.
His world is full of crazy people who do the worst things to themselves and to others. There you can see kids shooting rats and pigeons, drinking beer or smoking cigarettes. Tons of junk are all around the place which, I truly hope, is not the real image of Trafalgar Square.
Barnaby probably wanted to speak about the criminal and other forms of bad behavior which has been seen lately amongst British teens.