Amazon Prime tries to keep pace with Netflix with premiering not only awesome TV Series but also great movies. The newest one is named The Report, with awesome Adam Driver in the main role. Based on true events about the worst terrorist attack that have been hit the US.
The story follows Daniel Jones, who was the lead investigator for the US Senate about the 9/11 events that followed the accident. He has discovered that the CIA Detention and Interrogation Program was brutal, immoral, but still very ineffective… He was fighting to bring that truth to the public and we will decide if he succeeded…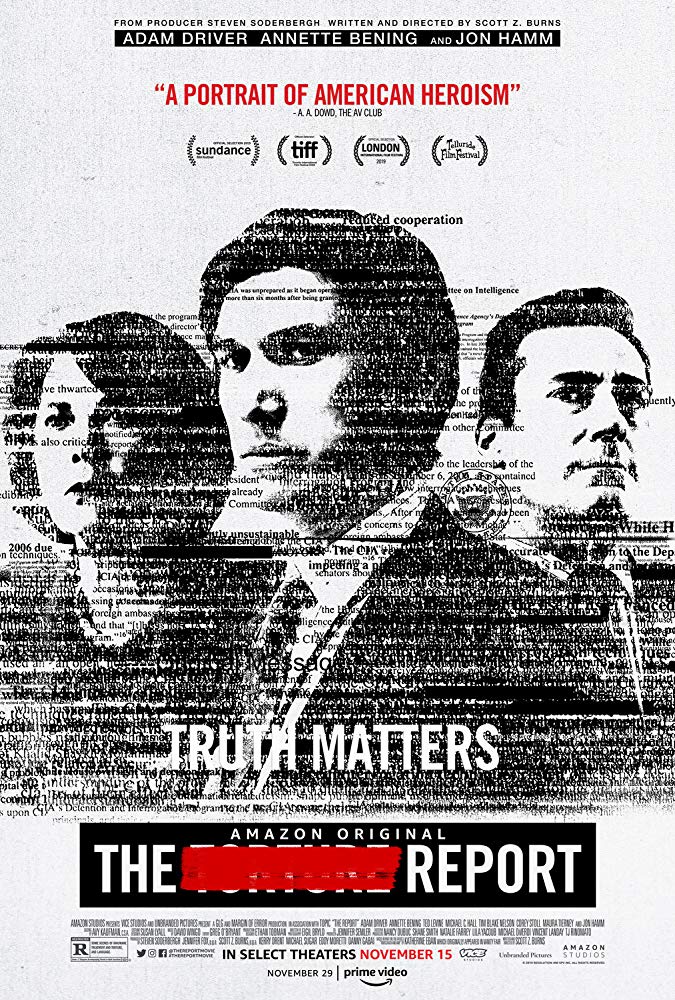 image by imdb.com
The director and writer of the movie is Scott Z. Burns, a well-known writer, and producer by films like Side Effects (2013), Contagion (2011) and The Bourne Ultimatum from 2007 with Matt Damon in the main role.
In the main roles are Academy Award nominee Adam Driver (Star Wars: Episode VII – The Force Awakens (2015), Paterson (2016), Inside Llewyn Davis (2013)), for time Oscar nominee Annette Bening (American Beauty (1999), 20th Century Women (2016), The Kids Are All Right (2010)), double Golden Globe winner Jon Hamm (TV Series Mad Men (2007–2015), The Town (2010), Million Dollar Arm (2014)), another Golden Globe winner Maura Tierney (TV Series ER (1999-2009), Liar Liar (1997), Beautiful Boy (2018)), Ted Levine (The Silence of the Lambs (1991), Shutter Island (2010), Wild Wild West (1999)) and others.
Take a look at the official trailer for the movie The Report:
The movie The Report will come to the selected theaters and Amazon on November 15.
Movie URL: https://www.themoviedb.org/movie/524348-the-report
Critic: AAA