Sony and Columbia Pictures are preparing for us another unforgettable Easter with the second sequel of the Peter Rabbit movie. The whole crew from the first movie is again together and are ready to rock next Easter when the movie will be premiered. These awesome characters are based on the tales of Peter Rabbit, by Beatrix Potter. Great family movie for everyone!
The story follows our old friend Peter Rabbit, the son of the most important rabbit in the world, Easter Rabbit. He and his friends are living on the farm with Bea and Thomas, but Peter's other name is "trouble". When he gets aware of that, he decides to leave everyone and becomes a runaway.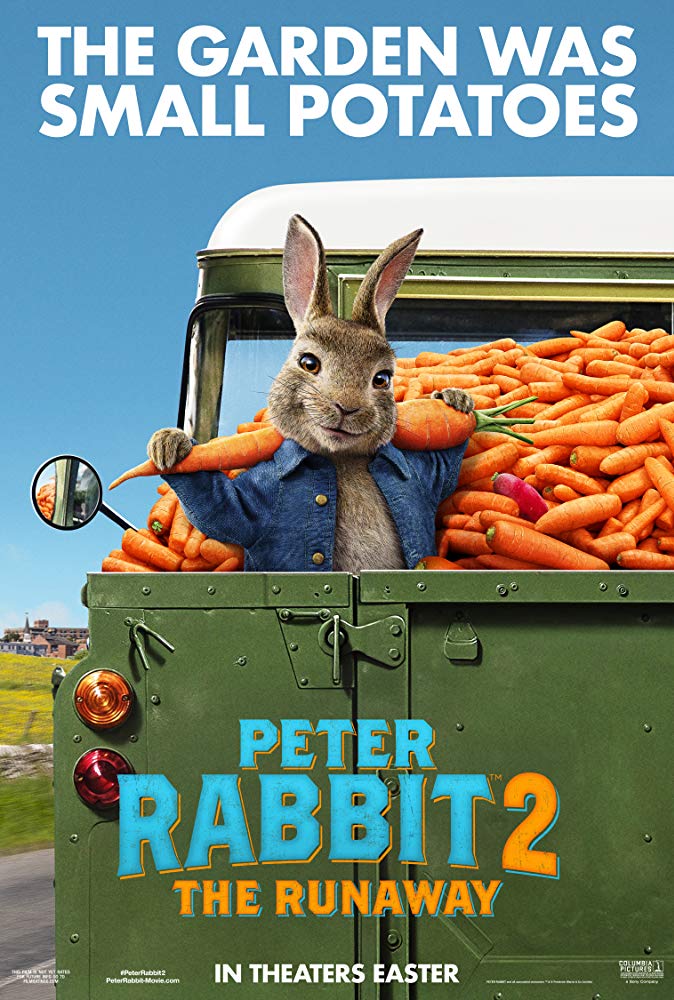 image by imdb.com
The movie is directed and written by Golden Globe nominee Will Gluck, a well-known producer, and director by the movies like Peter Rabbit (2018), Annie (2014) or Friends with Benefits from 2011, with Mila Kunis and Justin Timberlake in the main roles. The associate on the screenplay was Patrick Burleigh.
In the main roles are double Golden Globe nominee Rose Byrne (Spy (2015), Insidious (2010), Bridesmaids (2011)), Domhnall Gleeson (Ex Machina (2014), Frank (2014), About Time (2013)), multiple Primetime Emmy winner James Corden (Into the Woods (2014), Trolls (2016), Peter Rabbit (2018)), Margot Robbie (Suicide Squad (2016), The Wolf of Wall Street (2013), I, Tonya (2017)), Elizabeth Debicki (The Great Gatsby (2013), Guardians of the Galaxy Vol. 2 (2017), Widows (2018)), David Oyelowo (Selma (2014), Nightingale (2014), Queen of Katwe (2016)) and others.
Take a look at the official trailer for the movie Peter Rabbit 2: The Runaway:
The movie Peter Rabbit 2: The Runaway will come to the theaters next Easter.
Movie URL: https://www.themoviedb.org/movie/522478-peter-rabbit-2
Critic: AAA