Christmas is coming and, as it's a custom, romance and family movies are coming to the surface to warm us in the holidays… The Knight Before Christmas is one of those movies perfectly designed for taking your partner to the cinema after (or before) the romantic dinner. We will see Vanessa Hudgens in the role of the girl whose dreams come true, at least in a short time…
The story follows a young couple which has met in a really unusual situation. He is a medieval English knight and has been magically transported to the present day just in the front of her car. She helps him to get used to the modern world, but of course, skeptical in the whole story of time traveling. The more they get to know each other, they start to fall in love, but the day of the returning back is getting closer…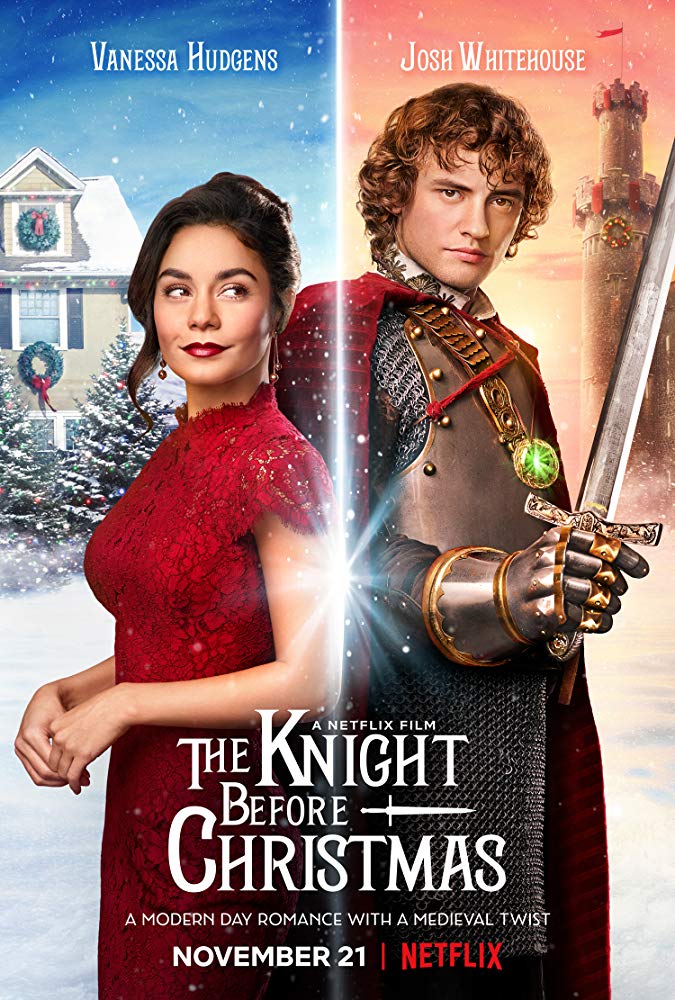 image by imdb.com
The director of the movie is Monika Mitchell, known for her movies like John Apple Jack (2013), Break a Leg (2005) or a short movie Night Deposit (1999). The writer is Cara J. Russell, known for the movies similar to this one, as Can't Buy My Love (2017), My Christmas Grandpa (2017) or TV movie Secret Summer (2016).
In the main roles are Vanessa Hudgens (High School Musical 3: Senior Year (2008), Beastly (2011), Spring Breakers (2012)), Josh Whitehouse (TV Series Poldark (2017-2018), Alleycats (2016), Modern Life Is Rubbish (2017)), Emmanuelle Chriqui (Wrong Turn (2003), You Don't Mess with the Zohan (2008), 100 Girls (2000)), Mimi Gianopulos (What to Expect When You're Expecting (2012), Moondance Alexander (2007), TV Series Baby Daddy (2013-2016)), Harry Jarvis (High Strung Free Dance (2018), TV Series Proven Innocent (2019), 2:Hrs (2018)) and others.
Take a look at the official trailer for the movie The Knight Before Christmas:
The movie The Knight Before Christmas will come to Netflix on November 21.
Movie URL: https://www.themoviedb.org/movie/611207-the-knight-before-christmas
Critic: AA