Great Sci-Fi thriller is coming soon from the Universal Studios kitchen named The Invisible Man with Elisabeth Moss in the main role. We had a few movies in the past with similar stories involving invisible man, but this one is done a little but different as more scary and more thrilling.. 🙂
The story follows Cecilia, a young woman who suspects that the suicide of her abusive ex was a hoax. He has left her a fortune, but she all the time has the feeling that someone is stalking her… People around her think that she is going crazy, but soon the strange things becomes to serious and violent to be ignored… Is it possible that her ex-boyfriend find the way to be invisible and fake his death just to take a revenge on her?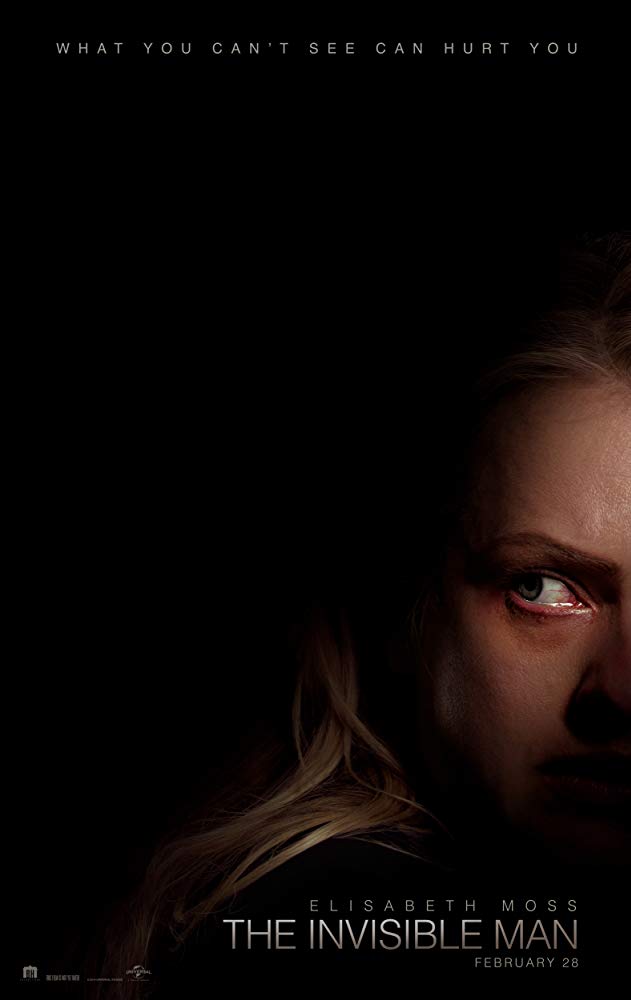 image by imdb.com
The director of the movie is Leigh Whannell a well-known actor, writer and director by movies like Insidious: Chapter 3 (2015), Upgrade (2018) or Saw (2004) where he was acting and writing the movie. Leigh is also the writer of the screenplay for The Invisible Man and he has done that by the novel of H.G. Wells.
In the main roles are double Golden Globe winner Elisabeth Moss (The One I Love (2014), Queen of Earth (2015), Girl, Interrupted (1999)), Oliver Jackson-Cohen (Faster (2010), Going the Distance (2010), What's Your Number? (2011)), Storm Reid (A Wrinkle in Time (2018), Sleight (2016), A Happening of Monumental Proportions (2017)), Aldis Hodge (Hidden Figures (2016), Die Hard with a Vengeance (1995), Straight Outta Compton (2015)), Harriet Dyer (TV Series No Activity (2015-2018), Love Child (2014-2017), The Other Guy (2017-2019)) and others.
Take a look at the official trailer for the movie The Invisible Man:
The movie The Invisible Man will come to theaters on February 28, 2020.
Movie URL: https://www.themoviedb.org/movie/570670-the-invisible-man
Critic: AAA