I'm really not so horror-lover, but lately, there are a lot of trailers in that genre, so I suppose that there is a large demand for that kind of movie. The film Trespassers is a typical example of old school horrors…
Two young couples are trying to escape from reality to solve their relationship issues (?) far from the city rush. They have rented a beautiful house in the desert just for them, but one night a neighbor woman rings the doorbell claiming that she has car trouble…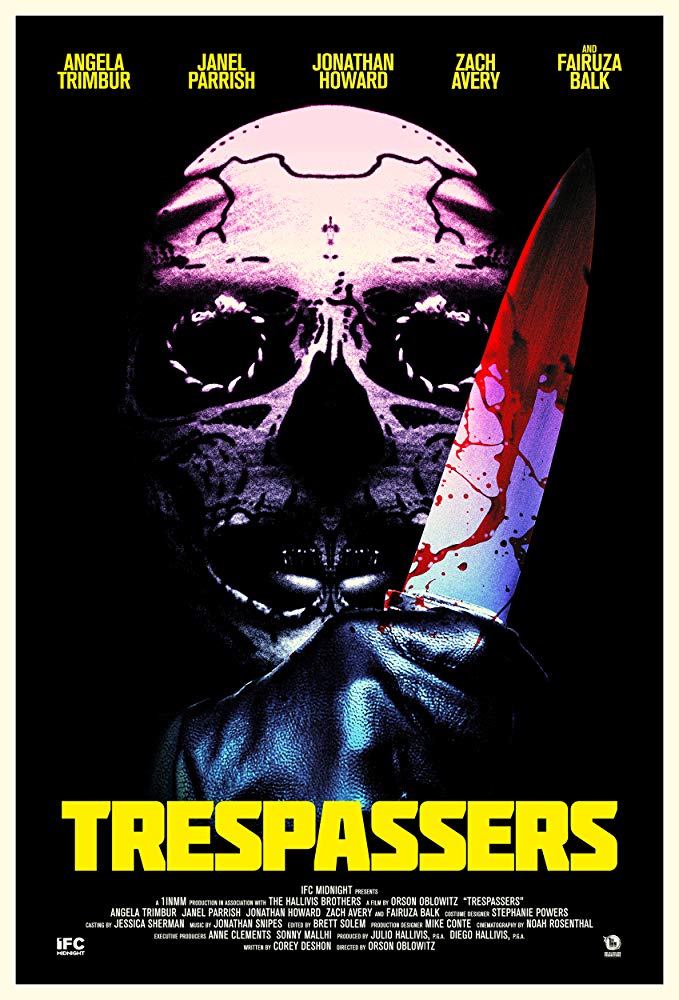 image by imdb.com
The director of the movie is Orson Oblowitz, not so known director on the big screen, but he has done a few documentaries and the crime drama The Queen of Hollywood Blvd (2017). The writer of the movie is Corey Deshon who has also written music drama Shine from 2017.
Main roles in the movie are played by Angela Trimbur (The Final Girls (2015), The Good Place (2016-2018), Under the Silver Lake (2018)), Zach Avery (The White Crow (2018), Farming (2018), Fury (2014)), Janel Parrish (Pretty Little Liars (2010–2017), Triple Dog (2010), To All the Boys I've Loved Before (2018)), Jonathan Howard (Thor: The Dark World (2013), World War Z (2013), Godzilla: King of the Monsters (2019)), Fairuza Balk (The Craft (1996), Almost Famous (2000), American History X (1998)) and others.
Take a look at the official trailer for Trespassers:
The movie Trespassers comes to the theaters this July.
You can find more details about the film at https://www.imdb.com/title/tt7284202