At last, one refreshing and different animation movie comes to theaters very soon. The movie is named StarDog and TurboCat and will be premiered in the UK on December 6. If you liked A Shaun the Sheep movies, you will like this one for sure! Lots of great humor and comedy lines, the movie is ideal for family watching…
Back in 1969, a dog Buddy crash in the present day in a small town where lives animal-hating cop Peck. In a search of the way to find his owner, Buddy recruits millionaire cat Felix to help him out. They together discover that Buddy has superpowers and convert themselves to superheroes to protect other animals from evil Peck…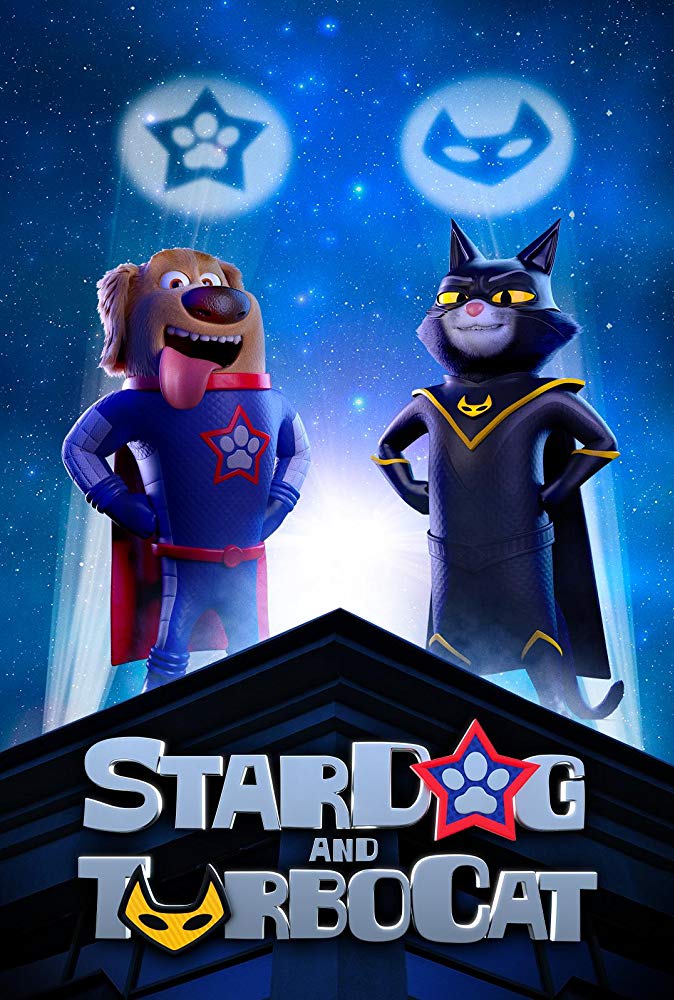 image by imdb.com
The director and the writer of the movie is Ben Smith, a well-known producer, and director of short animation movies like Robin Hood 4D (2011), Sherlock Holmes 4D (2011) or Return to the Lost World (2017). This will be his first full-time movie as a writer, director, and producer.
The voices in the movie coming from Luke Evans (Dracula Untold (2014), Beauty and the Beast (2017), The Hobbit: The Desolation of Smaug (2013)), Nick Frost (Paul (2011), Shaun of the Dead (2004), The World's End (2013)), Gemma Arterton (Prince of Persia: The Sands of Time (2010), The Girl with All the Gifts (2016), Clash of the Titans (2010)), and Golden Globe winner Bill Nighy (Love Actually (2003), Pirates of the Caribbean: Dead Man's Chest (2006), Page Eight (2011)).
Take a look at the official trailer for the movie StarDog and TurboCat:
The movie StarDog and TurboCat will come to the theaters on December 8.
Movie URL: https://www.themoviedb.org/movie/588531-stardog-and-turbocat
Critic: AAA