I want to clarify one thing right at the beginning. I'm really not a big fan of romantic comedies, and especially not teenage movies… But, that is probably that I'm an old fart… 🙂 Anyways, Netflix will premiere the movie named Let It Snow that can be classified in this category. One thing more to clarify… Teenagers, this is just a fiction movie, it's not always like this in real life, so don't get depressed. 🙂
The story follows a group of high school seniors and their friendship relations, as also their love life in the small town on Christmas Eve. Everything looks so romantic, warm and fuzzy, but youngsters easy start the fire from little sparks…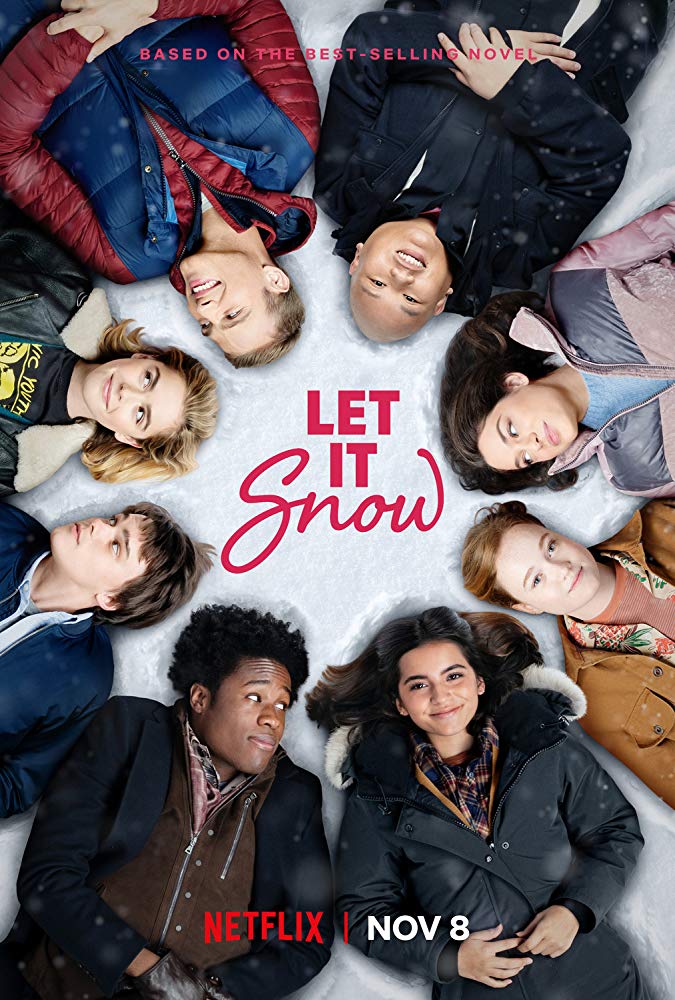 image by imdb.com
The director of the movie is BAFTA Film Award nominee Luke Snellin, known for directing a few episodes of TV Series like Wanderlust (2018) or Temple (2019) with Mark Strong in the main role. The screenplay is written by Victoria Strouse, known for movies like Finding Dory (2016), New Best Friend (2002) or TV Series October Road (2007-2008).
In the main roles are Isabela Moner (Transformers: The Last Knight (2017), Instant Family (2018), Dora and the Lost City of Gold (2019)), Shameik Moore (Spider-Man: Into the Spider-Verse (2018), Dope (2015)), Kiernan Shipka (TV Series Mad Men (2007-2015), Carriers (2009)), Odeya Rush (Lady Bird (2017), Goosebumps (2015), The Giver (2014)), Liv Hewson (TV Series Dramaworld (2016), Santa Clarita Diet (2017-2019), Before I Fall (2017)), Mitchell Hope (Descendants (2015) and Descendants 2 (2017)) and double Academy Award nominee Joan Cusack (In & Out (1997), Grosse Pointe Blank (1997), Working Girl (1988)).
Take a look at the official trailer for the movie Let It Snow:
The movie Let It Snow will come to Netflix on November 8.
Movie URL: https://www.themoviedb.org/movie/295151-let-it-snow
Critic: AA