A corrupted cop, bad officer, good soldier… Those are just a few ideas which were in the writer's (who is also a director) mind when he was making this movie. Alexander Skarsgård was a perfect fit for the role of the commanding officer in the movie The Kill Team which will come to the cinemas late in this fall.
Inspired on a true story, the film follows two American soldiers who were fighting in Afghanistan in 2009. One is Sergeant Deeks, who takes responsibility for the lives of his soldiers, but, because of that, he makes some questionable decisions. On the other side, we have Andrew Briggman, a young American soldier, who is disturbed by his commanding officer's behavior and have a moral dilemma about that…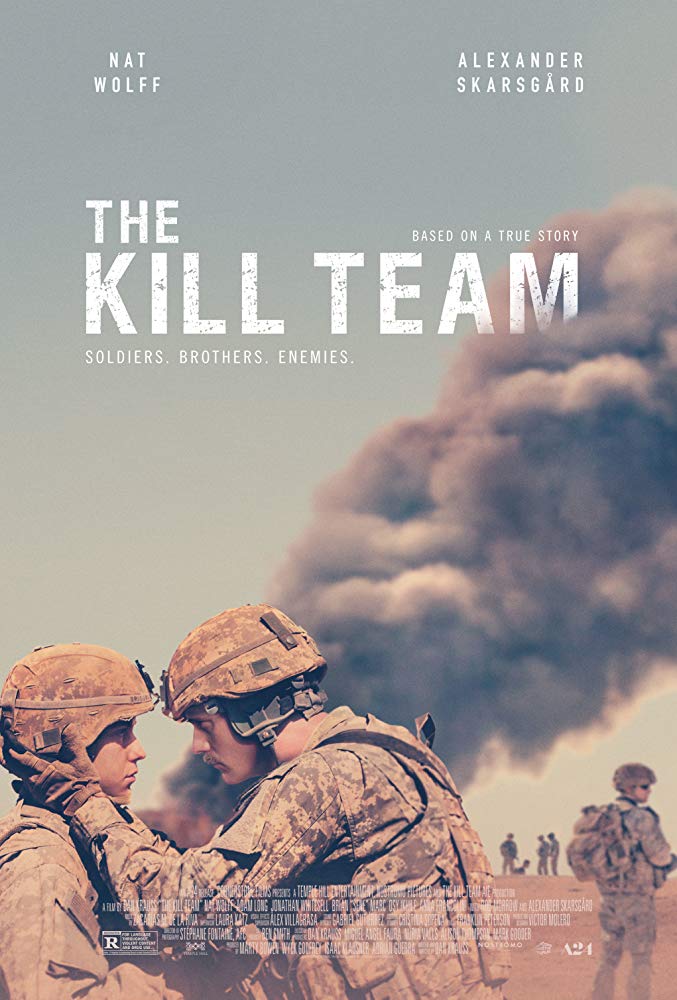 image by imdb.com
The director and writer of the movie is two-timed Academy Award nominee Dan Krauss, well known for his documentaries Extremis (2016) and The Death of Kevin Carter: Casualty of the Bang Bang Club (2004). This is his first full-time action movie.
In the main roles are: Golden Globe winner Alexander Skarsgård (TV Series True Blood (2008–2014), Straw Dogs (2011), Melancolía (2011)), Nat Wolff (Paper Towns (2015), The Fault in Our Stars (2014), Death Note (2017)), Adam Long (Dunkirk (2017), TV Series Happy Valley (2014)), Jonathan Whitesell (TV Series The 100 (2016-2017), Riverdale (2019)), Brian Marc (Nerve (2016), Luke Cage (2016), White Girl (2016)) and others.
Take a look at the official trailer for The Kill Team movie:
The movie The Kill Team is coming to cinemas this fall.
You can find more details about the movie at https://www.imdb.com/title/tt6196936