Well, this is the movie that I call weird. 🙂 Actually, the movie Greener Grass is the full-length remake of the short movie with the same name from 2015. Someone told in one review that it is the movie "made by two women having fun", creating some weird, but good jokes… Give it a chance to the movie… At least you can check the trailer and see if it is for you. 🙂
Children are competing on the soccer field and their suburban moms are competing against each other in their personal lives… After a while, the whole situation gets very messy…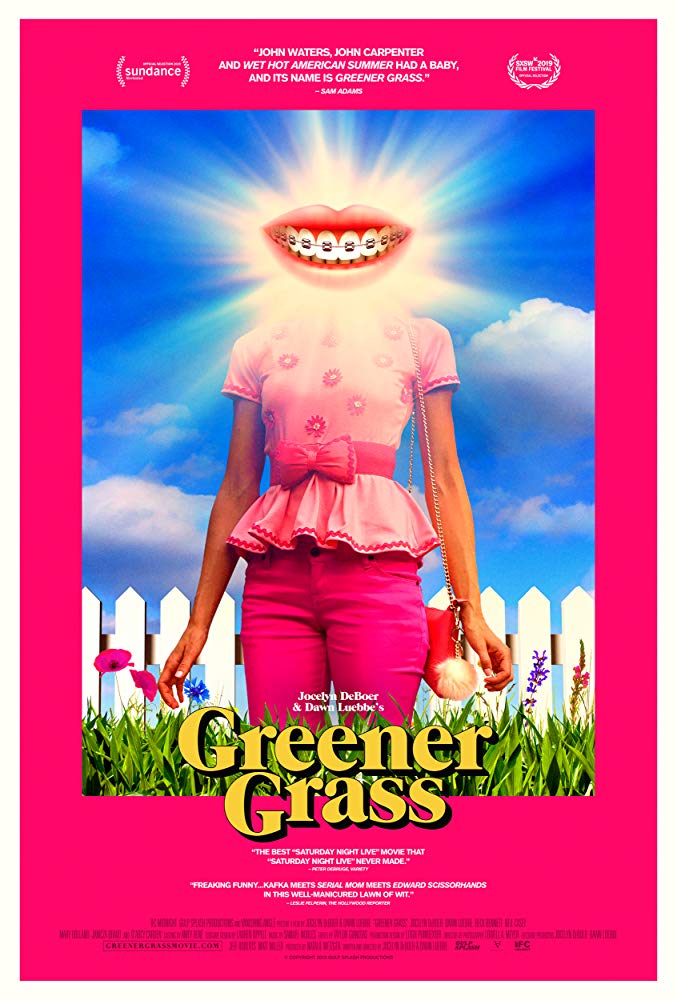 image by imdb.com
The directors and the writers of the movie are actresses Jocelyn DeBoer and Dawn Luebbe and this is their debut as directors, their first full-length movie. Both of them were written some short movies in the past like Buzz (2016) or The Arrival (2017), and they also have written the original short movie Greener Grass from 2015.
In the main roles are Jocelyn DeBoer (Thunder Road (2018), Zombis nazis 2. Red vs. Dead (2014), TV Series Inside Amy Schumer (2013)), Dawn Luebbe (TV Series High Maintenance (2013), Adam Ruins Everything (2015-2016)), Beck Bennett (Sing (2016), TV Series DuckTales (2017-2019), The Party Is Over (2015)), double Primetime Emmy nominee Neil Casey (Ghostbusters (2016), TV Series Inside Amy Schumer (2014-2016), The President Show (2017-2018)), Mary Holland (The Package (2018), Mike and Dave Need Wedding Dates (2016), TV Series Blunt Talk (2015-2016)) and others.
Take a look at the official trailer for the movie Greener Grass:
The movie Greener Grass is already in the theaters.
Movie URL: https://www.themoviedb.org/movie/547009-greener-grass
Critic: AA