So many great movies are coming out this fall and it would be really tough to decide which one to watch (or I will spend every night in the cinema… actually, that is not so bad idea). One of my favorites is Joker which will come out in October with two awesome actors in the main roles: Joaquin Phoenix and Robert De Niro.
In the movie, we get to know the other side of the iconic villain, never seen before on the big screen. We will discover the reasons why he became one of the cruelest "bad guys" in history… Don't be scared if you feel sympathy towards him during the movie…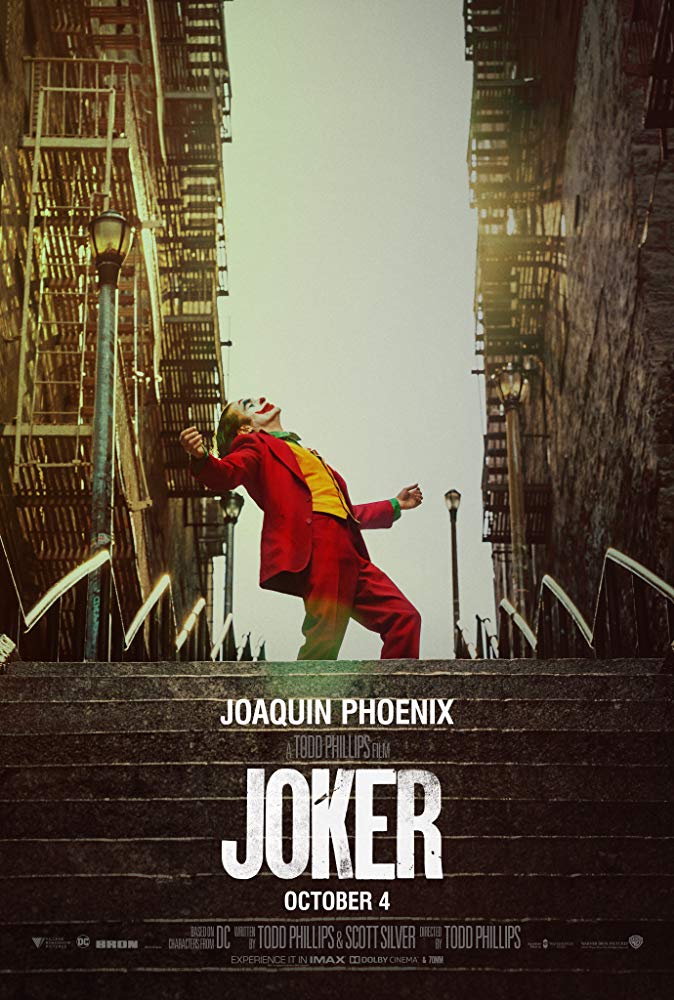 image by imdb.com
The director and one of the writers of the movie is Academy Award nominee Todd Phillips, a well-known director, producer for The Hangover films, but also Due Date (2010) or Old School (2003). He had help in writing the screenplay by other Oscar nominee, Scott Silver, known for movies The Fighter (2010), Johns (1996) or 8 Mile from 2002, with Eminem in the main role.
As I already wrote, in the main roles are two great actors, three-time Academy Award nominee Joaquin Phoenix (Her (2013), Walk the Line (2005), Gladiator (2000)) and double Academy Award winner Robert De Niro (Cape Fear (1991), Raging Bull (1980), Taxi Driver (1976)). Beside them we will see also: Marc Maron (TV Series Maron (2013-2016), GLOW (2017-2019), Almost Famous (2000)), Primetime Emmy nominee Zazie Beetz (Deadpool 2 (2018), Geostorm (2017), TV Series Atlanta (2016-2018)), Shea Whigham (Take Shelter (2011), American Hustle (2013), Wristcutters: A Love Story (2006)) and others.
Take a look at the official trailer for Joker movie:
The movie Joker will come to the cinemas on October 4.
You can find more details about the movie at https://www.imdb.com/title/tt7286456
Check out the official website of the movie at https://www.joker.movie