The story of the movie American Son is based on the acclaimed Broadway play and is about modern-day problems full of fast-living issues and stressful lives. The movie is created under the umbrella of Netflix company and will be premiered only on Netflix on November 1.
A worried and scared mother Kendra is coming into the police station at 3 AM to report her son as missing… Faced with some inappropriate questions, by her point of view, she starts to panic and meeting her ex-husband (the father of a child) doesn't help at all… Anyways, a lot of questions are not answered and they try to find together the truth behind the disappearance…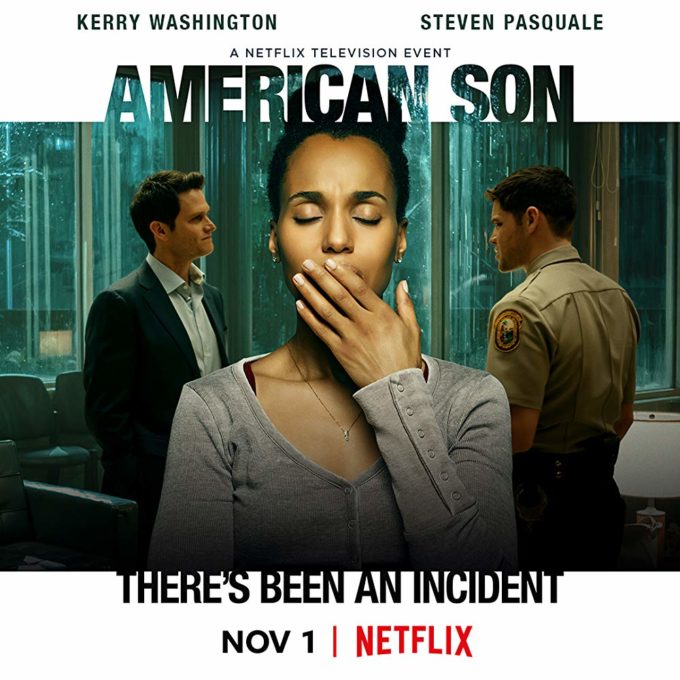 image by imdb.com
Director of the movie is Primetime Emmy nominee Kenny Leon, known director by some TV movies as Hairspray Live! (2016), A Raisin in the Sun (2008) or The Wiz Live! from 2015, a live production of the Broadway musical. The movie is written by Christopher Demos-Brown.
In the main roles are double Golden Globe nominee Kerry Washington (TV Series Scandal (2012-2018), Django Unchained (2012), Save the Last Dance (2001)), Steven Pasquale (TV Series Rescue Me (2004-2011), Aliens vs. Predator: Requiem (2007), TV Mini-Series Coma (2012)), Jeremy Jordan (The Last Five Years (2014), TV Series The Flash (2017), Disney's Newsies the Broadway Musical (2017)) and Eugene Lee (The Crumbles (2012)).
Take a look at the official trailer for the movie American Son:
The movie American Son will come to Netflix on November 1.
Movie URL: https://www.themoviedb.org/movie/622963-american-son
Critic: AAA