Next February SONY Pictures is coming with ultra action-movie named Bloodshot, with Vin Diesel in the main role. A lot of shooting, explosives, wrecked cars, a lot of guns and everything that goes with it. It is a movie based on the best selling comic book from Valiant Comics.
The story follows Ray Garrison, a recently killed soldier who is brought to life again by RST corporation. Of course, like any other superhero, Bloodshot has special abilities like instant healing and he is stronger than any human. But, on the other side, the company "owns" his body and his memory and they can change it whenever they want. In the end, Ray doesn't know what is real and what's not…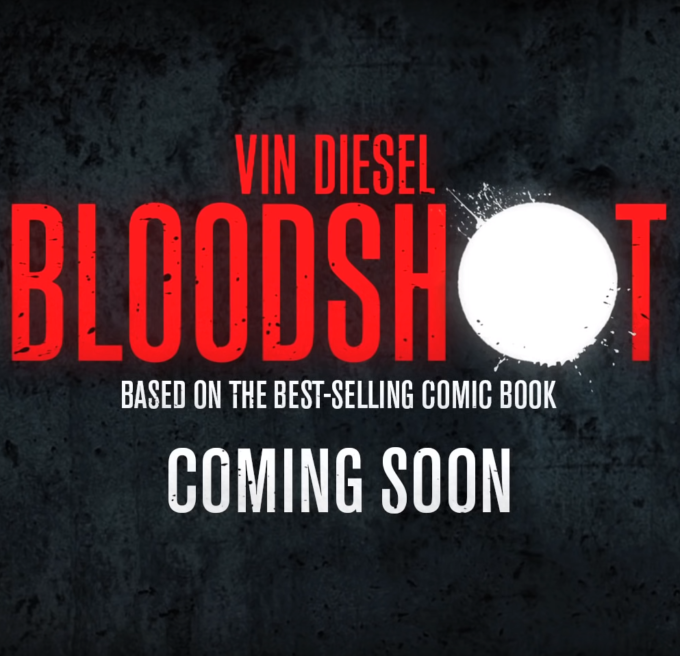 YouTube screenshot
The movie is directed by Dave Wilson, well-known for his visual effects work on movies like Avengers: Age of Ultron (2015) or Star Wars: The Old Republic (2011), but also from video games like The Elder Scrolls Online (2014). This is his first movie in the directors' chair, besides directing one episode of TV Series Love, Death & Robots. The screenplay is written by Eric Heisserer (Arrival (2016), Hours (2013), Lights Out (2016)) and Jeff Wadlow (True Memoirs of an International Assassin (2016), Kick-Ass 2 (2013)). They have done that following comic book by Yvel Guichet, Bob Layton, Don Perlin, and Kevin VanHook.
In the main roles are Vin Diesel (Guardians of the Galaxy (2014), Furious 7 (2015), xXx (2002)), Eiza González (Baby Driver (2017), Alita: Battle Angel (2019)), Jóhannes Haukur Jóhannesson (Alpha (2018), Atomic Blonde (2017), TV Series The Innocents (2018)), Golden Globe nominee Guy Pearce (Memento (2000), L.A. Confidential (1997), The Rover (2014)), Toby Kebbell (Dead Man's Shoes (2004), Fantastic Four (2015), RocknRolla (2008)), Sam Heughan (TV Series Outlander (2014-2019), Island at War (2004), A Princess for Christmas (2011)) and others.
Take a look at the official trailer for the movie Bloodshot:
The movie Bloodshot will come to the theaters on February 21.
Check the official website of the movie at https://www.bloodshot.movie/
Movie URL: https://www.themoviedb.org/movie/338762-bloodshot
Critic: AAA