One of the most unique aspects of a holiday in Mauritius is seeing first hand the melting pot of cultures and traditions that the island has adopted from its people. Throughout history, people of many different races and religions have all chosen to settle on the shores of this paradise isle, bringing with them their own folklore and religion. As you can imagine this accumulates in some fantastic festivals. Here are the five best that Mauritius has to offer:
Maha Shivaratree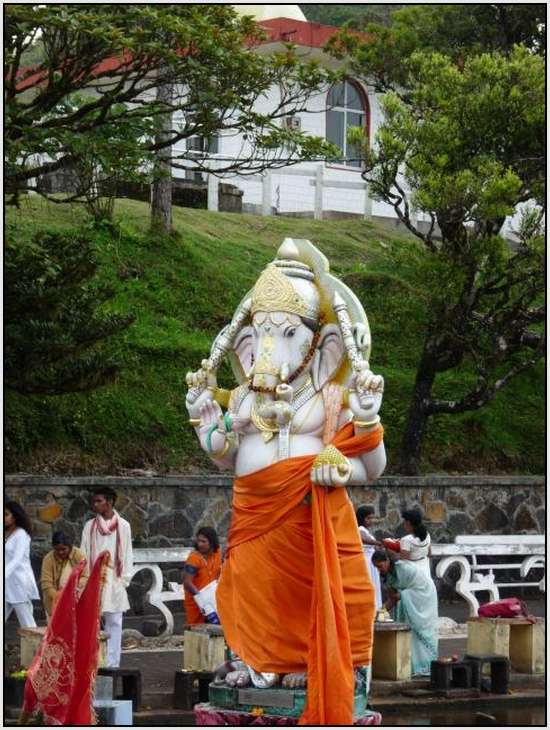 If you are arranging a Mauritius holiday for the month of February then you may be lucky enough to stumble upon Maha Shivaratree. This Hindu festival is also known as 'The Great Night of Shiva" and every year the festival is celebrated with a pilgrimage to Grand Bassin. The lake here is considered to be sacred and many locals believe that it has the ability to communicate with the holy river of the Ganges. On the Great Night pilgrims dressed entirely in white make their way to the river with bamboo contraptions on their shoulders as a sign of sacrifice.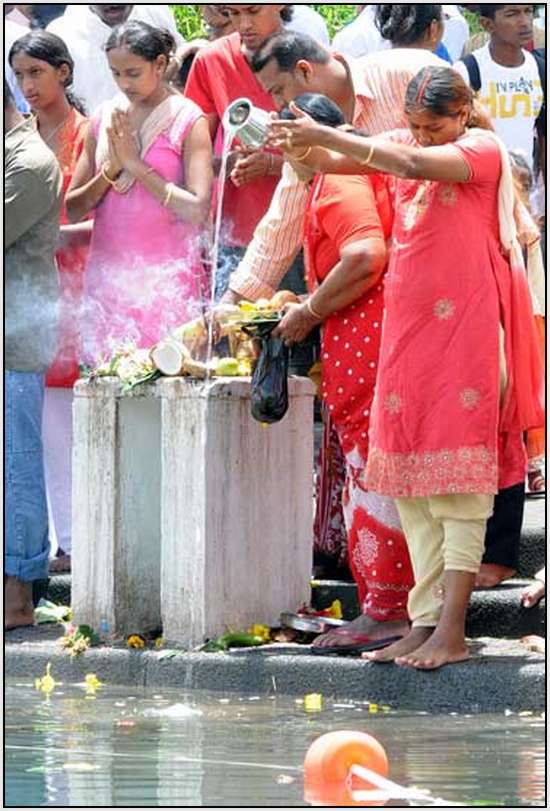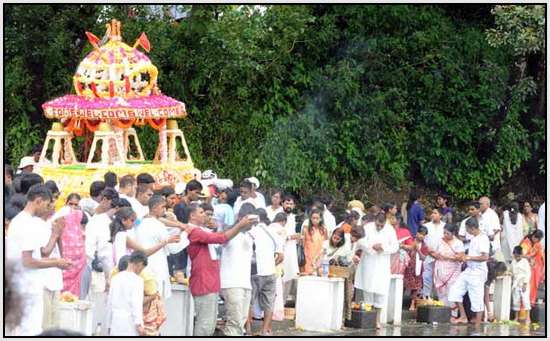 Cavadee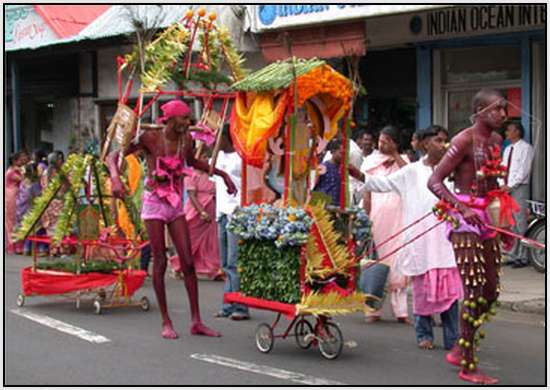 Visitors on their holidays in Mauritius might not like the idea of participating in Cavadee, but the sight alone is quite an experience. The festival is predominantly celebrated by Tamil Indians who must first fast for ten days. Once the fasting period is over, the participants have their cheeks, tongues and chests pierced with needles before going to their temple with their offerings attached to their backs. The evening cumulates in a fire-walking ceremony, which is certainly a spectacular sight to behold on your Mauritius holiday.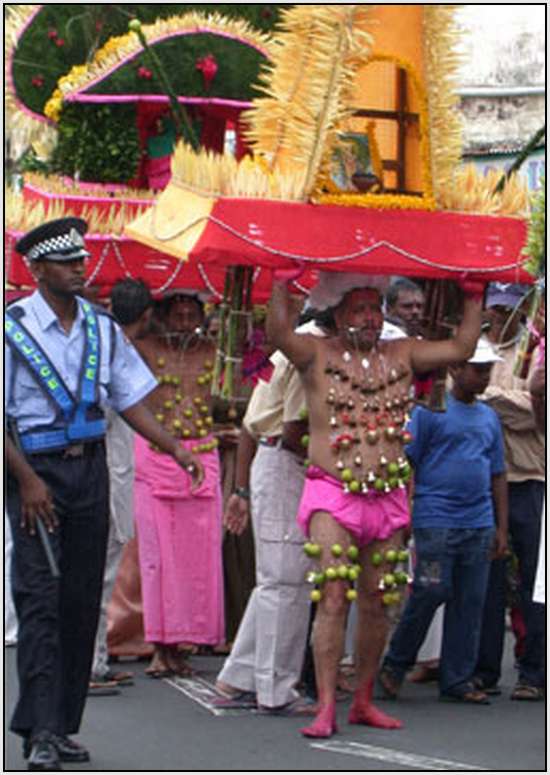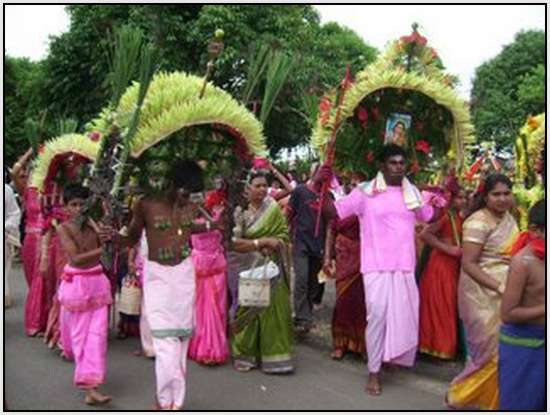 Divali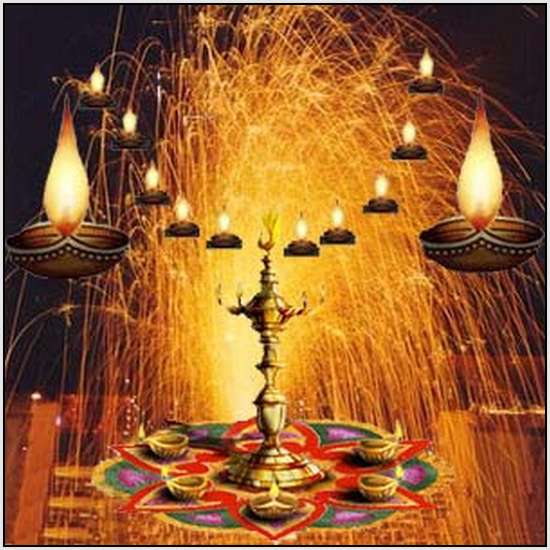 Even the Mauritius hotels will go all out and celebrate Divali. It is customary for houses and hotels to light a small candle in honour of Lord Rama's victory over the devil and decorate the entrances to their buildings with strands of marigolds. Diwali is also celebrated as the festival of light and on your holidays in Mauritius you are certain to see masses of fireworks on the night that Divali falls. It is also customary to throw firecrackers and many young locals take delight in throwing these in the direction of unsuspecting tourists.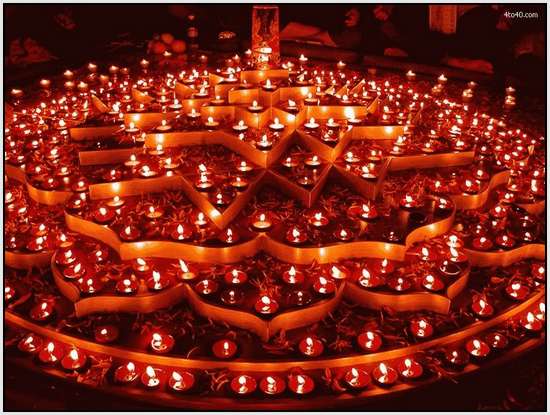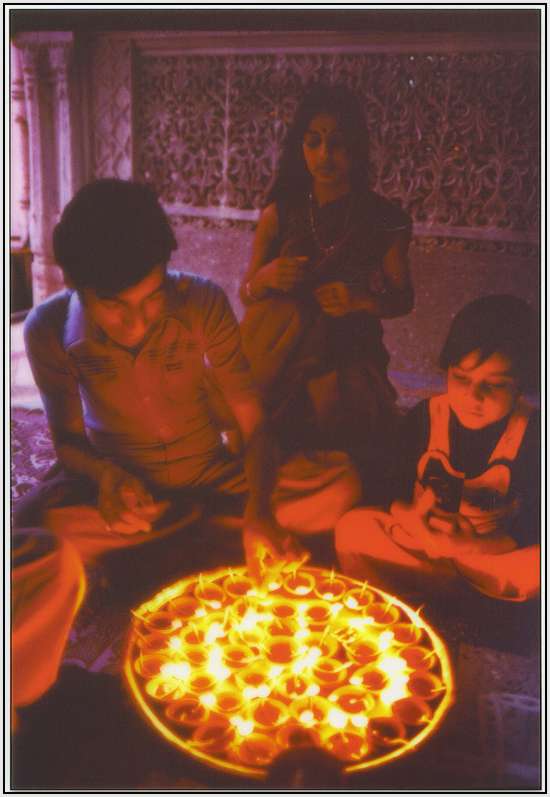 Chinese New Year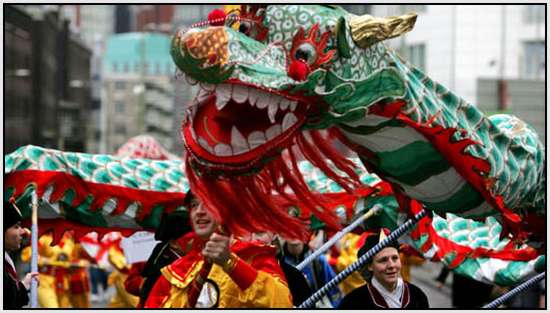 Although most of the festivals mentioned so far have been Indian in tradition, many other religions are omnipresent on the island and, as you will discover on your Mauritius holiday, they have their own unique way of celebrating the ancient customs and traditions of their culture. The Sino-Mauritians, or Mauritians of Chinese descent, celebrate Spring Festival or Chinese New Year during the months of January and February and the island displays are known to be elaborate. Wax cakes are shared among friends and relatives, whilst firecrackers are lit to chase evil spirits off the island. If you want to experience this festival whilst on your Mauritius holidays then make your way to Port Louis, which is known for having the best lion dancers.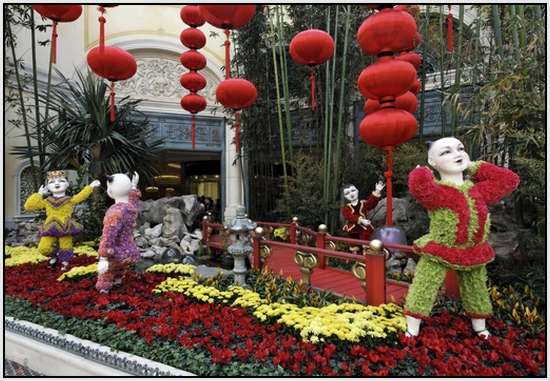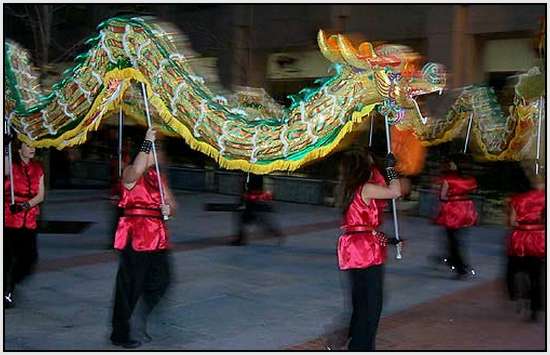 Father Laval Day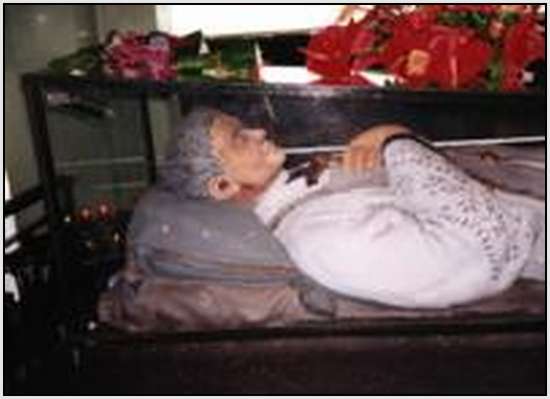 Father Laval may have been French in origin, but on September 9th it is common for people of all ethnic backgrounds in Mauritius to walk up to the shrine at Sainte Croix. Father Laval was known for being the protector of the slaves and has now become the symbol of passion and love for the many communities that make up the island of Mauritius.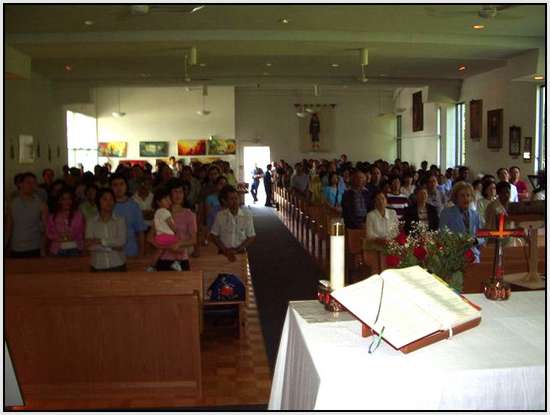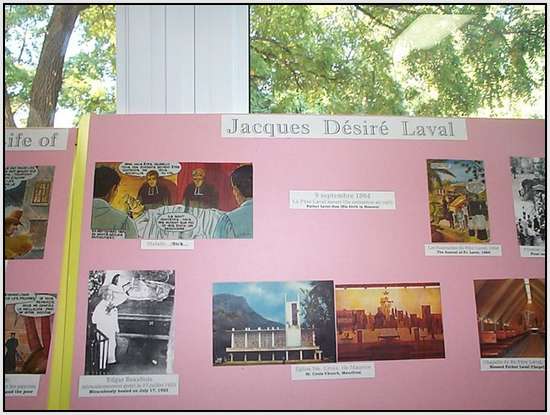 author: Claire Bryant