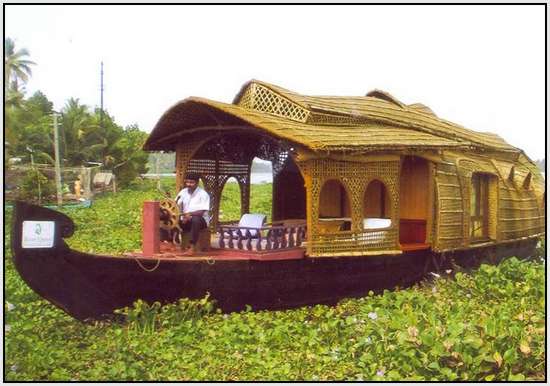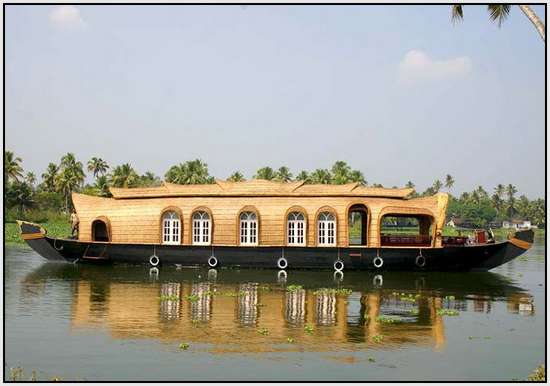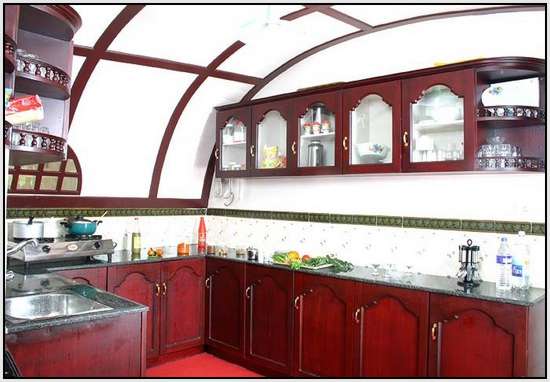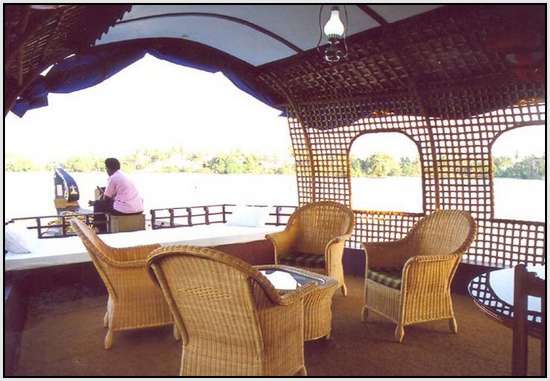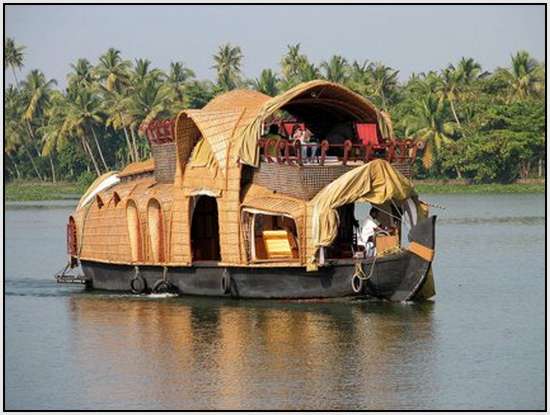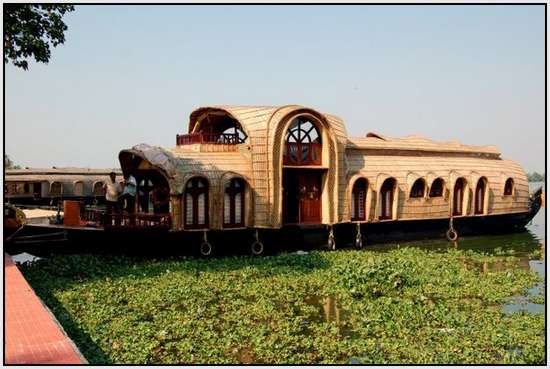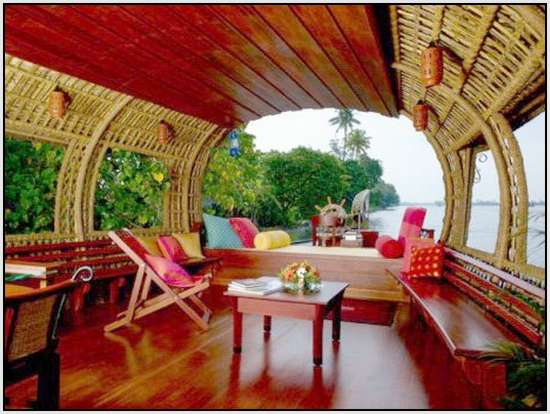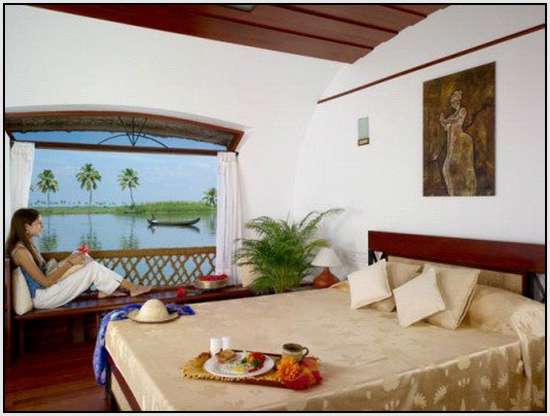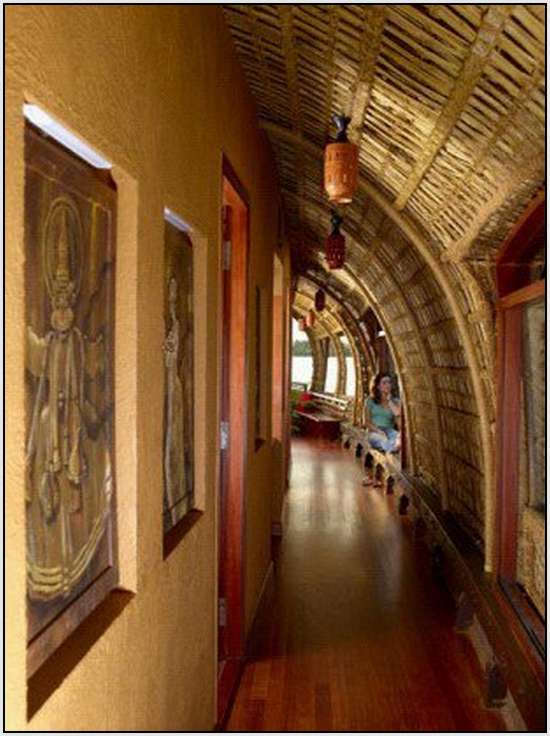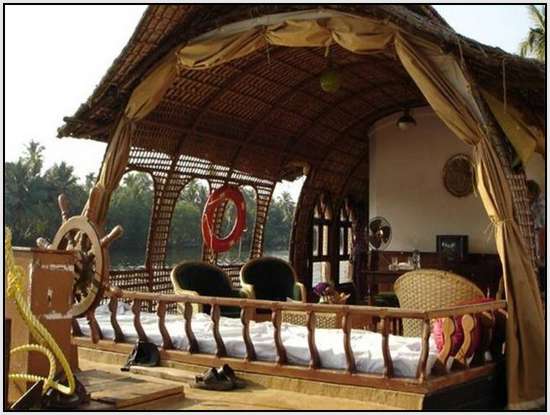 These pics facinated me when I saw the for the firts time, I realized that they don't just look like something out of a fairy tale, but the experience on these surreal boats is nothing less than fantacy-like.
India is home to the unique houseboats called Kettuvalloms. These boats were the historic method for transporting rice and other trade through the aqeous centre of Kerala to the ports on the coast at Kollam, Aleppey and Cochin.
Original Kettuvalloms were recreated into houseboats and are now a major tourist attraction. A house boat is about 67 to 95 feet feet in length and has a width of around 13 feet to in the middle. The materials that go into the making are all local and eco friendly bamboo poles, wood, coconut fiber ropes, bamboo mats, coir carpets etc.
The house boats have fully furnished single, double, triple and five bedrooms with sundeck, private balcony with comfortable chairs, kitchen and a bathroom. Each house boat boasts a private chef, driver and cabin assistants. While on the boat you can feast on a traditional Kerala cuisine.
While cruising you will see memorable sights such as ancient temples and ruins, oppulant rice fields, water lillies, local villages and coconut groves, A cruise along the palm-fringed waterways of Kerala in a luxury houseboat is the most enchanting holiday experience in India today.
Another unusual hotel you can see here: The Rolling Hotel