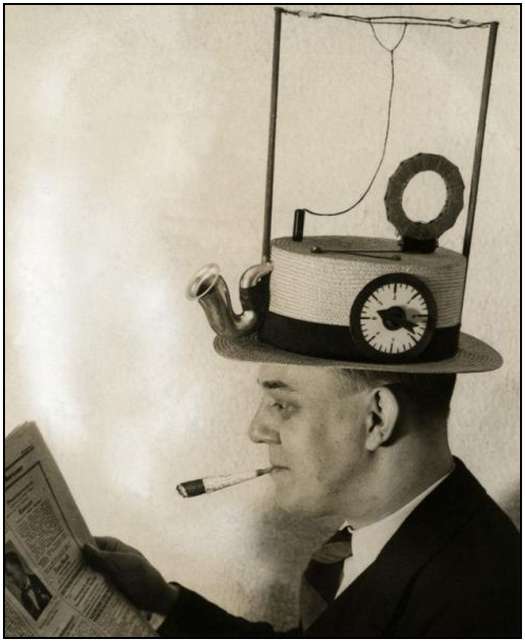 Humans are intelligent creatures who are capable to bring out some of the most complicated inventions. Probably everyone has done some minor inventing job in some period of his life. There are two kind of inventions: effective inventions and complicated ones.
No matter how those inventions which can be seen in following photos are ridiculous and crazy, you have to consider that once they were pretty fashionable thing, especially that fancy music playing hat.
Those photos reminds me a little bit on today's 3D technology and silly glasses which you have tu put on your eyes and watch headache-movies. Maybe in 20 years or less, some nerdy kid will blog about silly 3D glasses and everyone will laugh and think that people in past were pretty stupid.