Would you like to enjoy this summer in a TV series by HBO ? Did you like TV series Vice Principals? Then just have patience and wait for the 18th of August, date when The Righteous Gemstones will be released. A comedy that will make you have great entertainment, and maybe have a few thoughts to create a family business..?
This family, the Gemstones, at first glance, looks extremely extraordinary. They are a very famous televangelist family, and as a consequence very rich. However, the wish for money and fame makes their family relationships rather grotesque…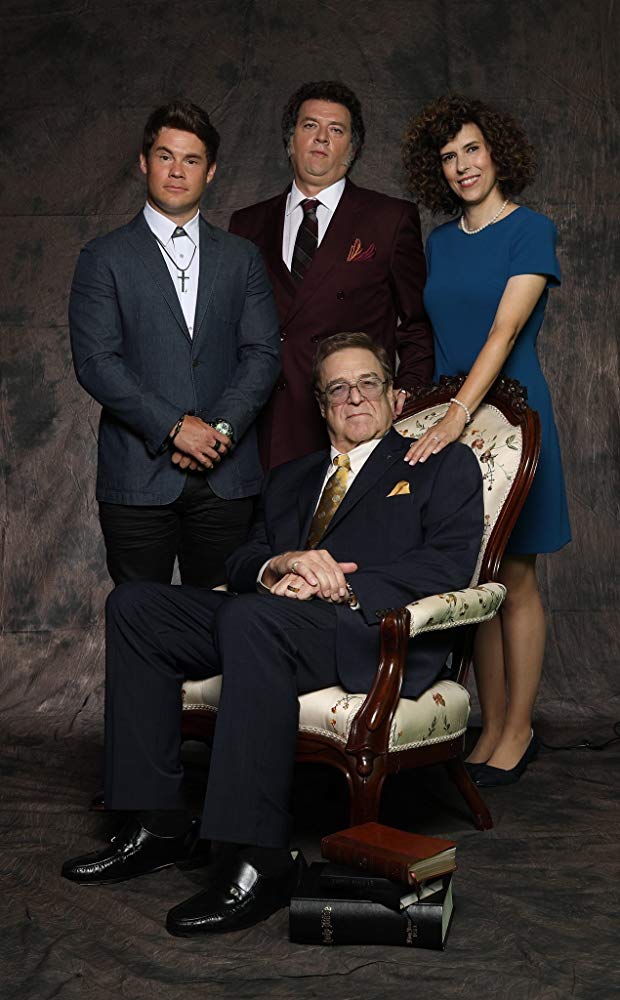 image by imdb.com
The creator of TV series is Danny McBride, who besides working as an actor, also wrote few movies as Halloweeen (2018) or The Legacy of a Whitetail Deer Hunter (2018). With Jody Hill, he created great TV series Vice Principals (2016-2018).
Main roles in TV series are played by Danny McBride (Pineapple Express (2008), Up in the Air (2009), TV series Vice Principals (2016-2017)), Golden Globe winner John Goodman (10 Cloverfield Lane (2016), Barton Fink (1991), Argo (2012)), Adam Devine (Pitch Perfect (2012), Mike and Dave Need Wedding Dates (2016), When We First Met (2018)), Edi Patterson (TV series Vice Principals (2016-2017), The Last O.G. (2018) and Black-ish (2015)), James DuMont (Jurassic World (2015), S.W.A.T. (2003), Deepwater Horizon (2016)) and others.
Take a look at the official trailer for The Righteous Gemstones:
The TV series The Righteous Gemstones premiers on HBO on August 18.
You can find more details about the movie at https://www.imdb.com/title/tt8634332/