The movie Max Winslow and the House of Secrets is presented on imdb.com in Family/Sci-Fi genre, but trailer looks as typical horror movie, but in Disney production 🙂 Anyways, we had here romantic movies, animation, horror and now it's come a time to present one teenage movie, with a fantasy-adventure touch.
Five teenagers were selected by entrepreneur Atticus Virtue to compete to win a mansion. But, it looks that the house is controlled by a super-computer called HAVEN, which uses all kinds of tricks and traps to toughen the game… And when I say, ALL KIND that means that there are no rules and the game is converting in something more serious…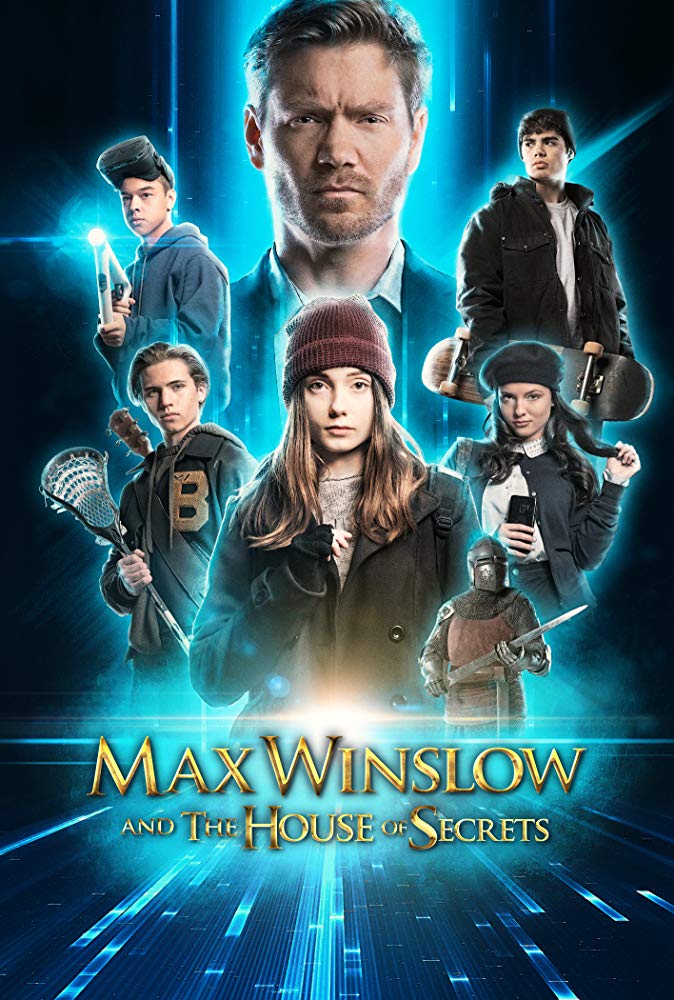 image by imdb.com
The director of the movie is Sean Olson, known for movies F.R.E.D.I. (2018) and the TV movie The Other Mother (2017). The writer of the movie is Jeff Wild who has filmography history as a writer and as an actor.
Main roles in the movie are played by Sydne Mikelle (The Thinning: New World Order (2018), Destruction Los Angeles (2017), TV series Single by 30 (2016)), Tanner Buchanan (TV series Designated Survivor (2016-2018), Grey's Anatomy (2013)), Jason Genao (Logan (2017), The Get Down (2016-2017)), Emery Kelly (TV series Alexa & Katie (2018)), Jade Chynoweth (300: Rise of an Empire (2014), Batman v Superman: Dawn of Justice (2016)), Marina Sirtis (Crash (2004), Star Trek franchise) and Chad Michael Murray (A Cinderella Story (2004), House of Wax (2015), Freaky Friday (2003)).
Take a look at the official trailer for Max Winslow and the House of Secrets:
The movie Max Winslow and the House of Secrets is already in cinemas.
You can find more details about the movie at https://www.imdb.com/title/tt8896632/