I have already written about this movie when the second trailer was out about three months ago… The premiere of the movie is getting closer and closer (it will be for this Christmas) and 20th Century Fox has published the third official trailer for this animation movie.
The world's best spy has to go to almost impossible mission, and as every good spy, he is going disguised… But, this time, his disguise is something totally unexpectable… Scientist Walter has prepared super-secret-powerful potion which has transformed super-spy into ordinary pigeon… We can see pigeons everywhere in big cities, so it is a perfect fit for a spy job…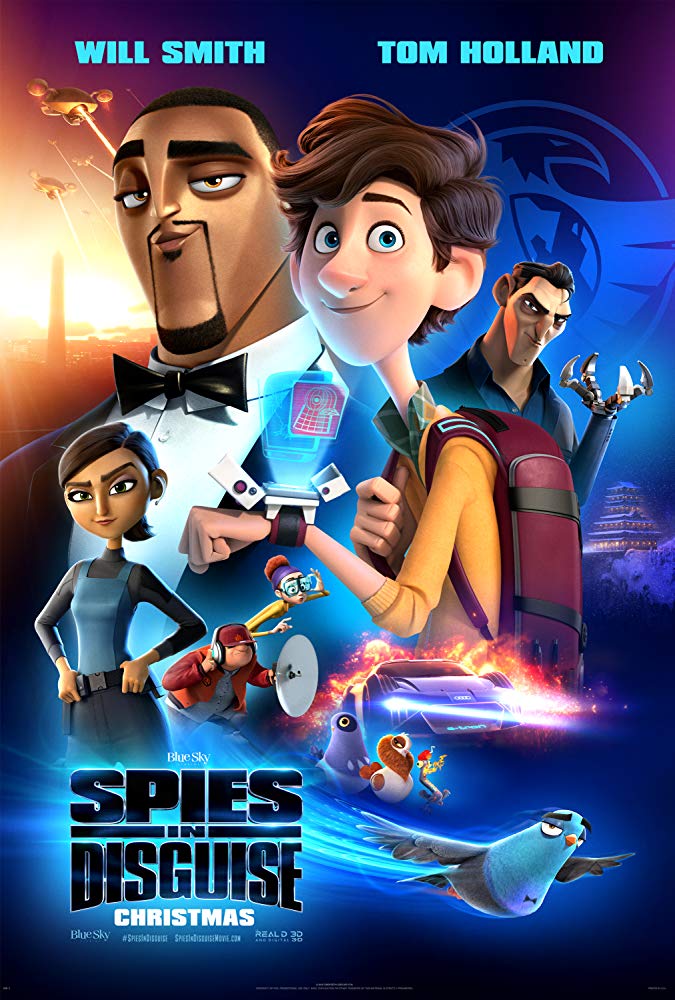 image by imdb.com
Directors of the movie are Troy Quane and Nick Bruno, known for their work in animation departments for movies like Ice Age: Collision Course (2016), The Peanuts Movie (2015) and this will be their first full movie in directors' chairs.
Voices of characters are done by Academy Award nominee Will Smith (TV Series The Fresh Prince of Bel-Air (1990-1996), Men in Black (1997), I Am Legend (2007)), Tom Holland (Spider-Man franchise, The Impossible (2012)), Golden Globe nominee Ben Mendelsohn (Rogue One: A Star Wars Story (2016), Animal Kingdom (2010), The Dark Knight Rises (2012)), Karen Gillan (TV Series Selfie (2014), Guardians of the Galaxy (2014), Not Another Happy Ending (2013)), Primetime Emmy nominee Rashida Jones (TV Series Parks and Recreation (2009-2015), Celeste & Jesse Forever (2012), The Social Network (2010)) and others.
Take a look at the third official trailer for Spies in Disguise movie:
The movie Spies in Disguise will come to theaters on December 25.
You can find more details about the film at https://www.imdb.com/title/tt5814534/