It looks that Nicolas Cage has no luck lately with his movies. He is doing 4-5 movies per year, but it looks that most of them are of low quality with not so good critics… The newest one is named Primal, and at first look on the trailer, doesn't look something special… The action is there, but the story looks like already seen.
The story follows a big-game hunter for zoos, traveling on the boat who is shipping exotic animals from the Amazon, between them a very rare white jaguar. But, on the same ship a political assassin is transported to the U.S. in secret. The assassin escapes and releases all deadly animals at the ship…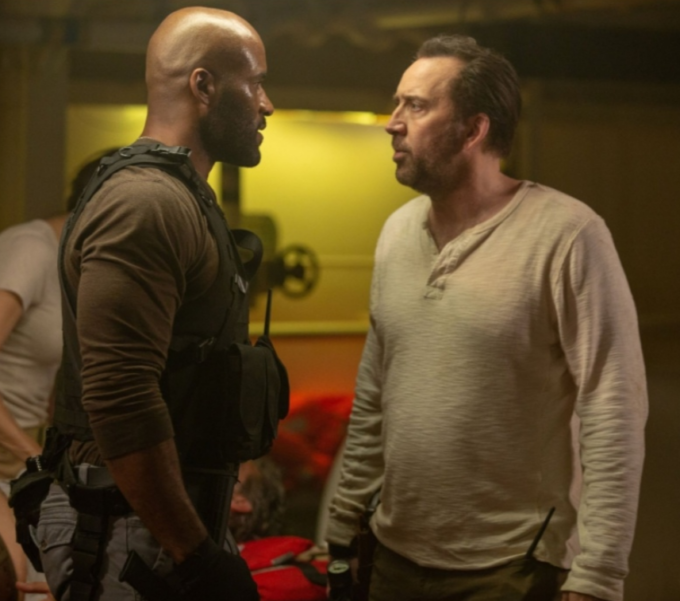 image by imdb.com
The director of the movie is Nick Powell, and it is his second one as director after the film Outcast from 2014. He was playing in more than 100 movies as a stuntman and some of them were really popular as The Bourne Identity (2002) or The Last Samurai (2003). The movie Primal is written by Richard Leder.
In the main roles are Academy Award winner Nicolas Cage (Face/Off (1997), Leaving Las Vegas (1995), The Rock (1996)), Famke Janssen (X-Men franchise, GoldenEye (1995), House on Haunted Hill (1999)), Kevin Durand (I Am Number Four (2011), X-Men Origins: Wolverine (2009), Legion (2010)), Golden Globe nominee Michael Imperioli (TV Series The Sopranos (1999-2007), Summer of Sam (1999), Goodfellas (1990)), Rey Hernandez (Bad Boys II (2003), TV Series The Oath (2018-2019), Supergirl (2016)) and others.
Take a look at the official trailer for Primal movie:
The movie Primal will come to theaters on November 8.
You can find more details about the film at https://www.imdb.com/title/tt7394816/