Blumhouse Production, known as a producer of movies BlacKkKlansman and Whiplash, is bringing us a new movie named Adopt a Highway, with always good performer Ethan Hawke in the main role. It could be placed in a drama genre and the movie will definitely move you out from your comfort zone. Expect a lot of people in tears outside the theater.
Russ is an ex-felon who served his 21 years in the prison and he is trying to find his place in the new world. He found a job as a dishwasher and one night, he finds an abandoned baby in a dumpster. Firstly, he wanted to leave the baby to authorities, but he realizes that the baby is maybe his path to redemption…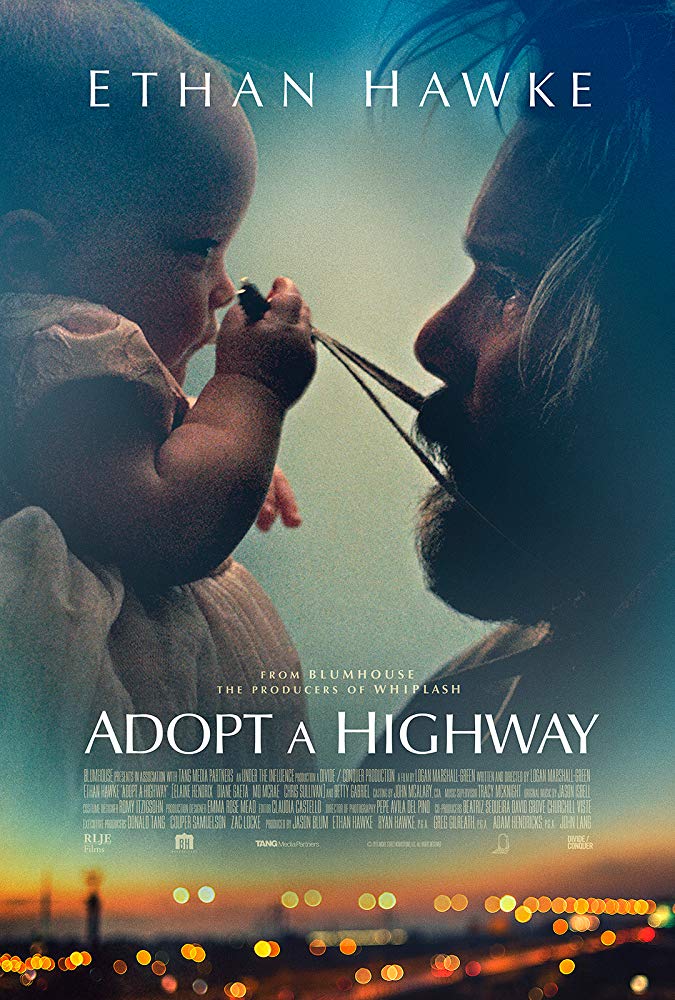 image by imdb.com
The director and the writer of the movie is Logan Marshall-Green, a well-known actor from the movies as The Invitation (2015), Upgrade (2018) or Spider-Man: Homecoming (2017). This is his first movie as a director and also as a writer!
In the main roles are four-time Academy Award nominee Ethan Hawke (Training Day (2001), Before Sunrise (1995), Before Sunset (2004)), Elaine Hendrix (TV Series Sex & Drugs & Rock & Roll (2015-2016), The Parent Trap (1998), Romy and Michele's High School Reunion (1997)), Diane Gaeta (Other People's Children (2015), TV Series Sons of Anarchy (2008)), Betty Gabriel (The Purge: Election Year (2016), Get Out (2017)), Mo McRae (Wild (2014), Lee Daniels' The Butler (2013), The First Purge (2018)), Primetime Emmy nominee Chris Sullivan (TV Series This Is Us (2016-2019), Guardians of the Galaxy Vol. 2 (2017)) and others.
Take a look at the official trailer for the movie Adopt a Highway:
The movie Adopt a Highway will come to the theaters on November 1.
Movie URL: https://www.themoviedb.org/movie/565348-adopt-a-highway
Critic: AAA